HOUSTON, TX — The University of Houston Law Center ranks in the top 50 law schools in the nation, according to the list published by the legal website Above the Law last Friday.
The rankings' methodology prioritizes employment outcomes and takes the quality of jobs, education costs and school's ability to take the students on the right career path and help them get out of the education debts into consideration.
The list also considers full-time and long-term jobs requiring bar passage, debt-per-job ratio — a comparison between the indebtedness of a school's graduates to the number of actual legal jobs they are hired for — and Supreme Court clerks federal judgeships.
The University of Houston Law Center, ranked 47th, is together in the list with Columbia University, Yale, and Stanford. Above The Law emphasized the importance of law school graduates to land a job in the legal field.
Alumni satisfaction and the outcomes of the school are also some of the concerns, especially when related to the steep cost of law school. Graduates need to have a well-paying job so that they can repay the debt.
In 2020, 30.1 percent of law school graduates didn't secure a job in law, and 8.3 percent of them even became unemployed after graduating, according to the data from Law School Transparency: https://data.lawschooltransparency.com/jobs/.
With the rankings, high school graduates can decide which school to attend that will bring the most possibility of getting a well-paid job as a professional. To see the full ranking, visit https://abovethelaw.com/law-school-rankings/top-law-schools-2021/?rf=1.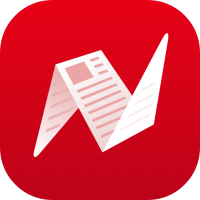 This is original content from NewsBreak's Creator Program. Join today to publish and share your own content.