Element5 Digital/Unsplash
HOUSTON, TX — The University of Houston Downtown will officially
change
its brand campaign this fall.
Their new branding, "Determined. Dedicated. Downtown.", shows the tenacious spirit of the university's community. The university hopes to pull in prospective students and stakeholders with the straightforward message.
The university started the rebranding in Spring 2019 by partnering with an agency. Together they conduct a brand assessment throughout the campus.
Elisa Olsen, the Executive Director of UHD University Relations, has spoken about the intention of the assessment. She said that it is to understand what people see in the university.
She stated, "The objective of this brand assessment was to better understand the image and perceptions of UHD among prospective undergraduate and graduate students, current students, faculty, staff and alumni; identify perceived strengths, challenges, differentiating characteristics of all audiences; and determine what prospective students value with regards to college choice factors."
They conducted the brand assessment through a lot of procedures involving thousands of participants. The evaluation was able to include on-campus focus groups, in-depth interviews with business and community members, and web-based surveys.
The assessment resulted in three taglines, reads, "Determined. Dedicated. Downtown.". They hope to show the quality of their students with their new brand. For they are said to be "confident, ambitious, fearless and ready to change the world."
Olsen hoped that the new brand would show UHD as a smart investment offering pathways to educational and professional opportunities.
The new brand is also a promise to stakeholders. Olsen remarked that it shows what they can expect from the university.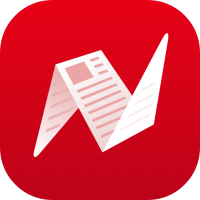 This is original content from NewsBreak's Creator Program. Join today to publish and share your own content.