University of Houston Law Center/Facebook
HOUSTON, TX — On June 16, 2021 UH Law Center graduates, along with lawyers, law practitioners, and other stakeholders gather to host an online forum celebrating inclusivity, diversity and equity. The meeting was opened with the remark from Dean Leonard M Baynes and Associate Professor Tony Chase. In his remark, Baynes mentioned that the law center can be a harbinger of what can be for diversity.
The time is more important now than ever, according to Baynes. UH Law Center can promote diversity by accepting more diverse students, or provide them with fundings. In 2019 American law center survey noted that thirty six percent of the lawyers are females, however fifty percent of the student of UH Law are females. While thirty six percent of the students are from underrepresented minorities.
Acknowledging this success, the Dean wishes that his students think of diversity in term of leadership, and become leaders of tomorrow. The Law center also have a diverse student body with fundings given to support student from various backgrounds.
The legal profession should represent the community it supports, henceforth, there needs to be more female, black people and people from ethnic minorities. The professor hopes that the students can promote diversity, inclusion and equity in the future.
Several students with outstanding academic achievements spoke on the event. One of them was To Ny Hyunh, a rising 3L that received scholarship from UH Law.
Alexxa Leon is another rising 3L who received a book with the professor's notes that encourage her to enter a writing competition, in which she's now an editor of. Other way the university can promote inclusion, diversity and equity is through mentorship of students coming from various background.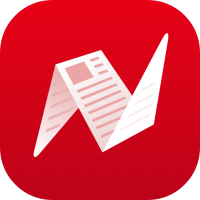 This is original content from NewsBreak's Creator Program. Join today to publish and share your own content.