HOUSTON, TX — Houston City Council will vote on water and wastewater rate increases for Houston water customers next Wednesday, June 23. Houston Public Works is recommending to City Council that water and wastewater rates be updated to reflect the rising cost of service.
With approximately 6,000 miles of wastewater pipes, 382 lift stations to move waste due to Houston's flat topography and 39 wastewater treatment plants, Houston's wastewater system is one of the largest and most comprehensive in the nation.
The proposed water and wastewater rates will increase every year for the next five years, and will cover the cost of the first five years of investments agreed upon in the Consent Decree agreement with the Texas Commission on Environmental Quality (TCEQ) and the EPA. According to the agreement, Houston is required to resolve sanitary sewer overflows and other wastewater violations over the next 15 years by paying fines and making improvements to the wastewater system.
Almost 60% of single-family residential customers may see a $5 or less increase on their July bill. Some bills could be reduced. Despite proposed increases, Houston's water and wastewater rates will remain among the lowest of any major city.
The water and wastewater rate updates will pay for resources to continue water & wastewater services; maintenance of water & wastewater infrastructure; reduce water main breaks; reduce sanitary sewer overflows; improve resilience against hurricanes, freezes and climate change; ability to comply with the Consent Decree; and ability to comply with federal regulations rather than pay penalties for violations caused by lack of investment.
To learn more about this information go to houstontx.gov/citysec or email publicworks@houstontx.gov.
You can also check frequently ask questions here.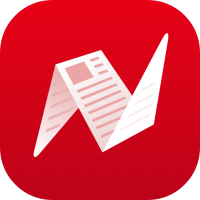 This is original content from NewsBreak's Creator Program. Join today to publish and share your own content.