Nestlé is investing $1.29 billion over the next five years to support and accelerate the transition to regenerative agriculture across its global supply chain. The company will work with its network of more than 500,000 farmers and 150,000 suppliers to promote practices that enhance biodiversity, soil conservation, regeneration of water cycles, and integration of livestock.
Regenerative agriculture is a farming technique that aims to protect natural resources and restore farmland while drawing down carbon dioxide from the atmosphere and reducing greenhouse gas emissions. Agriculture accounts for nearly two-thirds of Nestlé's total emissions, the company said.
"In the spirit of enabling a just transition, it is vital that we support farmers around the world that take on the risks and costs associated with the move towards regenerative agriculture," CEO Mark Schneider said in a statement.
The regenerative agriculture commitment seeks to create a more sustainable food system to help battle climate change. The technique has become one of the most popular ways for large food companies to tackle their environmental footprint, with PepsiCo, General Mills and Cargill among those to announce regenerative agriculture initiatives.
Regenerative agriculture also builds and supports a symbiotic relationship between manufacturers, farmers, and consumers. As part of its new commitment, Nestlé will provide investments to individual farmers to help them convert to more sustainable practices. And it will facilitate lending or help them obtain loans for needed equipment.
In return, companies such as Nestlé can scale up their regenerative-farmed ingredients and even increase yields. In its announcement, the world's largest food company noted it was investing in R&D to develop higher-yielding coffee and cocoa varieties that also have a lower environmental impact.
Nestlé has been involved in numerous controversies concerning its food products in the past.
Most recently, via a leaked internal report, Nestlé, the world's largest packaged food and beverages company, acknowledged that more than 60 percent of food items and beverages in its mainstream portfolio don't meet the required health standards.
Information from Food Dive was used in this report.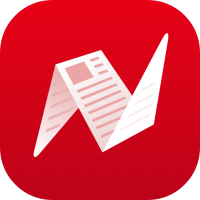 This is original content from NewsBreak's Creator Program. Join today to publish and share your own content.