The NFL alerted teams last month that they cannot sell sponsorships to cryptocurrency trading firms. Equally, teams are not allowed to sell non-fungible tokens (NFTs) as the league develops a strategy in the volatile market for sports digital trading cards and art.
"Clubs are prohibited from selling, or otherwise allowing within club controlled media, advertisements for specific cryptocurrencies, initial coin offerings, other cryptocurrency sales or any other media category as it relates to blockchain, digital asset or as blockchain company, except as outlined in this policy," according to the new guidelines, as read by a team official to The Athletic's Daniel Kaplan.
A blockchain is a digital ledger whose technology powers crypto and NFT sales.
The restrictions appear to exclude some of the principal players in crypto, like FTX, a digital currency exchange endorsed by Tom Brady that has been on a bit of a sports deal binge, including finalizing a 19-year, $135 million naming rights agreement for the Miami Heat's arena and a 10-year, $210 million agreement to switch the name of esports organization Team SoloMid to TSM FTX.
The NFL is also ruling out, at least temporarily, team NFTs. The NBA has had great success with NBA Top Shot, its vault of NFTs, which are digital highlights marketed as unique to the buyer. NBA Top Shot is operated through the league, and not by teams.
The policy does allow sponsorships with "companies whose primary business is providing investment advisory and or fund management services in connection with cryptocurrency, provided that such advertising sponsorship rights are limited to promoting the company's corporate brands," the team official, who asked to remain anonymous, told The Athletic.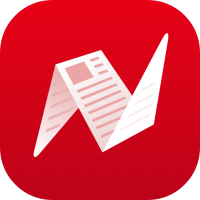 This is original content from NewsBreak's Creator Program. Join today to publish and share your own content.