Puerto Rican music superstar Benito Antonio Martínez Ocasio (a.k.a. Bad Bunny) will make his acting debut in the final episodes of Narcos: Mexico, playing the rich-kid-turned-hitman Arturo "Kitty" Páez.
EW revealed that the addictive Narcos spin-off will wrap up with the upcoming third season, which returns to Netflix on Nov. 5.
A wish comes true for Martínez Ocasio as he gets to tell the true story of the Narco Juniors, a group of upper-society kids who fell in love with the violent and flashy cartel life.
"I loved the original Narcos, so when they announced Narcos: Mexico, I was sold; I'm honored to be a part of the show," Bad Bunny, a Grammy-winning artist, told EW. "'Kitty' is a charismatic guy who loved looking fresh. He likes nice things, and I can really relate to that!"
Set in the '90s, in the aftermath of Félix Gallardo's (Diego Luna, who isn't expected to return) imprisonment, the final season, which features the franchise's first female narrator (Luisa Rubino), begins to turn to the "more violent and chaotic world" that still exists in Mexico.
"We tried to design something that captured the sprawling, ongoing nature of the phenomenon and tragedy of the drug business, but also told a satisfying and complete story," said showrunner Carlo Bernard, who isn't ruling out future Narcos spin-offs.
Bad Bunny will also be sharing the big screen with Brad Pitt in David Leitch's upcoming film Bullet Train. The highly-anticipated movie is set for release in April 2022.
Information from EW was used in this report.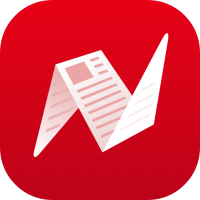 This is original content from NewsBreak's Creator Program. Join today to publish and share your own content.