Veteran actor-filmmaker Al Pacino fused traits of legendary Panamanian boxer Roberto Durán and actress Meryl Streep to give life to Tony Montana, the lead character in Scarface that has become a cultural icon.
"I worked with an expert in knife combat, with a physical education guy who helped me get the kind of body I wanted for the part," Pacino told journalist Lawrence Grobel, author of Al Pacino: In Conversation with Lawrence Grobel. "I used the boxer Roberto Durán — there was an aspect of Durán, a certain lion in him, that I responded to in this character. And I was very inspired by Meryl Streep's work in Sophie's Choice — I thought that her way of involving herself in playing someone who is from another country and another world was particularly fine and committed and courageous."
"I always tell the truth. Even when I lie" — Tony Montana
Scarface, which premiered in 1983, portrays the meteoric rise of a crime lord, whose path was driven by absolute power and greed. Directed by Brian de Palma, following a script written by Oliver Stone, the movie had Pacino sharing the big screen with Michelle Pfeiffer, Steven Bauer, F. Murray Abraham, Mary Elizabeth Mastrantonio, and Robert Loggia.
As a feature film, it did not initially earn the praise of moviegoers or specialized critics.
Per IMDb, Scarface, a remake of the 1932 Howard Hawks film starring Paul Muni, tells the story of "a determined Cuban immigrant [in the 1980's Miami] who takes over a drug cartel and succumbs to greed."
Upon its release in 1983, "Scarface wasn't understood," Pacino said. "It was more an underground movie. The critics didn't get the joke. It was about excess and avarice and everything being out of proportion. The character didn't try to explain himself. What you see is what you get."
There's one shot near the end of the movie of a henchman tossing a grappling hook onto the top of Tony's mansion — that one shot was directed by Steven Spielberg.
Gradually, and steadily, the film built a cult following, and over the years it's been given its due as a heavy influence among the hip-hop world.
"I think any brother watching it can identify with what the main man is going through," rapper Snoop Dogg, who claimed to watch the movie once a month, has said publicly.
Still, its influence grew beyond rap music culture.
As an example, the film is a major influence behind the Grand Theft Auto (1997) video game franchise and in particular Grand Theft Auto: Vice City (2002). In 2006, Vivendi Games released Scarface: The World Is Yours for PlayStation 2, Xbox, and Microsoft Windows.
Oliver Stone named Tony Montana after his favorite football player, Joe Montana.
Added Pacino: "We thought [Scarface] would have a different kind of life. How did we know that? It was vilified, for the most part, when it came out — but here it is, still surviving with tremendous gusto. Why? The picture had a fire to it."
According to Variety, the estimated production budget was $37 million. The film grossed $45 million at the domestic box office and $66 million worldwide.
A reboot treatment of Scarface is in the making. As reported by Newsweek, Luca Guadagnino (Call Me By Your Name) will direct for Universal Pictures.
Roberto "Hands of Stone" Durán, a Panamanian boxer who won world championships in four weight divisions, is best remembered for his "No Más" loss to Sugar Ray Leonard in 1980.
Durán rose from poverty to become a famed professional boxer. Known for his punching power, he retired from boxing in 2002 and was elected to the World Boxing Hall of Fame and the International Boxing Hall of Fame in 2006 and '07, respectively.
In Sophie's Choice, Streep plays a Holocaust survivor.
Information from Al Pacino: In Conversation with Lawrence Grobel and Biography.com was used in this report.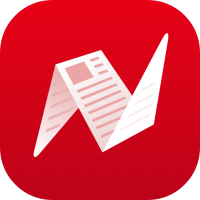 This is original content from NewsBreak's Creator Program. Join today to publish and share your own content.