The new film starring Michael Keaton is set in the context of the terrorist attacks on the Twin Towers on September 11, 2001, a tragedy that erased partisan and racial lines in the United States.
"Without sounding really pretentious, I have a job that might actually change something, or at least make people think about something, or feel something," Keaton told The Hollywood Reporter. "So, when I saw it, I thought, 'This is a good thing. This one, for sure. We all, if you have a pulse, were impacted by 9/11.'"
In Worth, which Netflix released on Sept. 3, Keaton plays attorney Kenneth Feinberg, who took on the agonizing task of dispersing the $7 billion Sept. 11 Victims Compensation Fund.
"Sadly, [the bipartisan cooperation amid a tragedy] could probably never happen now," Keaton said. "Nobody had time to stop even to think about [a political party] — it was a crisis."
Keaton produced the film, which was written by Max Borenstein and directed by Sara Colangelo. Amy Ryan co-stars as one of his fellow attorneys, while Stanley Tucci plays a recipient of the victims' fund.
The Obamas, via their production company Higher Ground, acquired the film in partnership with Netflix in February. Despite Keaton's history at the frontline of the campaigns for the former president, the connection didn't come through the actor, but rather through Netflix.
In the wake of the Sept. 11 attacks, a lawyer faces an emotional reckoning as he attempts to put a dollar value on the lives lost. Worth is based on real events.
"Someone screened this for them, and they said, 'That fits us, and we like it and can we get involved?'" Keaton recalled. "And we said, 'Hell yeah.'"
For the Obamas, Worth is aligned with other public issues-oriented projects they have supported, like the documentaries Crip Camp and American Factory.
Keaton recently finished shooting the Warner/DC movie The Flash, in which he reprises the role of Batman he originated in the 1989 Tim Burton film, which helped ignite a generation of superhero obsession.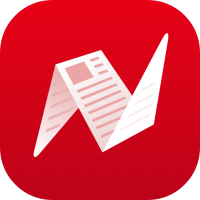 This is original content from NewsBreak's Creator Program. Join today to publish and share your own content.