This is not a joke. Tennis star Naomi Osaka is embracing cryptocurrency. And all thanks to the cryptocurrency that was born as a joke.
"I was actually just talking with my agent about cryptocurrencies," Osaka told Bloomberg last week. "I know that online, everything is getting bigger. I remember reading about Dogecoin — there's going to be something new and interesting that's going to pop up."
Osaka and her sister Mari also introduced a collection of six NFTs back in April.
According to Mari, the one titled Finding What Was Lost is "Naomi's favorite of the six" NFTs. In April, the Osaka NFT Collection sold for close to $600K. A caption by the NFT artist Mari Osaka reads: "While she may occasionally lose her way, Naomi always manages to find herself back on the path she has been searching for."
Naomi is the second-highest-paid tennis player in the world, only trailing Switzerland's Roger Federer.
The tennis star last year surpassed Serena Williams as the highest-paid female athlete in the world, with much of her earnings coming off the tennis court. She has deals with Nike, Sweetgreen, Barbie, and Nissan, among many others.
"As athletes, our career isn't that long, and so I just like being very smart with it," Osaka said. "I like when my agent tells me there's [sic] opportunities."
The Osaka NFT Collection isn't the first time non-fungible tokens and cryptocurrencies have been at the intersection of sports celebrities and the sports industry. After Argentina's Copa America win, Lionel Messi and the team received an NFT of the trophy. Messi also received payment in cryptocurrency tokens as part of his move to French club Paris Saint-Germain (PSG).
Naomi did not specify whether she has purchased any cryptocurrency.
Dogecoin is a peer-to-peer, open-source cryptocurrency that started out as a parody less than a decade ago and has become one of the top cryptocurrencies by market value.
Dogecoin features the face of the Shiba Inu from the popular Doge meme as its logo.
The cryptocurrency's cult-like following has been taken to new heights over the past two years, garnering interest from business moguls like Tesla's Elon Musk and Dallas Mavericks owner Mark Cuban.
Information from Bloomberg, MarketWatch (part of The Wall Street Digital Network), and Bitcoinist was used in this report.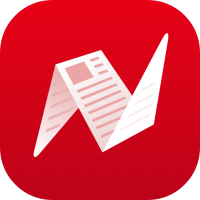 This is original content from NewsBreak's Creator Program. Join today to publish and share your own content.