Dr. Iman Ahmad-Sediqe is a Sociologist (Ph.D.) specializing in Race and Ethnicity, Immigration and Culture, and Religion. She explores how immigrant communities integrate into the United States, with a primary focus on Muslim Americans and their relationship to citizenship as an identifier of belonging, emphasizing the role of political status.
Dr. Ahmad-Sediqe conducted the first-ever in-depth qualitative study of the Afghan American community.
Over the course of an 18-month ethnography and heavy interview-based study, she immersed herself within the largest community of the Afghan diaspora in the US. In looking at this diaspora refugee community, she created a deeper understanding of more recent immigrant groups and the unique case of refugees. By looking at their relationship with religion and culture, she nuanced the literature on Muslim Americans.
A refugee from Afghanistan. A Harvard graduate. Dr. Ahmad-Sediqe, in the face of the current sociopolitical climate, shared a list of microaggressions to avoid as thousands of Afghan refugees deemed to be "at-risk" start arriving in the United States.
Here are the highlights:
Don't call them Afghanis. Afghani is the word for the currency in Afghanistan and is utilized as a slur by other communities against Afghans. The appropriate word for someone from Afghanistan is Afghan.
Don't ask an Afghan what their tribal background is. This is not showing interest in who they are, but rather displaying your interest in labeling them into a box.
Don't assume because they are refugees, that they are uneducated. Many are professionals whose degrees and accomplishments aren't accepted in the American system, so they have to take up working-class jobs in order to care for their families.
Just because they may speak with an accent, doesn't mean they think with one. Some assume an accent means someone is intellectually inferior. On the contrary, these individuals are bilingual and can balance multiple languages. They simply communicate in a way you're not used to.
Don't bring nationalism and racism into a discussion with them. They're mourning the loss of their homes and social networks. They don't want to hear about your political opinions. They're not responsible for the refugee crisis.
Don't assume one individual is representative of every Afghan and every Afghan's experience. This is an unfair burden to carry and would be akin to a foreigner meeting one American and assuming he represents the entire country.
Do NOT assume that a woman is oppressed because she wears a hijab. This is projecting your biased viewpoint on her life experiences and personal choice. Commenting on her attire will make her feel uncomfortable, as it means you're judging her physicality.
Here's the full list:
As of Wednesday, September 1, more than 23,000 Afghan refugees deemed to be "at risk" had arrived in the United States, State Department spokesman Ned Price said. The number represents more than one-sixth of all the evacuees airlifted out of Kabul in the past two months.
Price told reporters that 4,446 American citizens have also arrived in the country as part of the airlift, along with 2,785 legal permanent residents. The total number of people who have entered the United States after leaving Afghanistan through Aug. 31 was 31,107.
Price said these numbers were likely to rise as more people, both Afghans and Americans, are processed through customs.
Afghan refugees are preoccupied with feelings of loss, PTSD, and worries of resettlement. Give them the grace of space to not get into heavy topics or feel imposed upon — Dr. Ahmad-Sediqe.
The new numbers offer a preview of the massive humanitarian and immigration effort that will be required in the coming days and weeks, as the international community tries to find permanent refuge for families who faced imminent danger at the hands of Afghanistan's new Taliban government.
Many of them left their home country with nothing but their clothes and travel documents. Some don't have any documentation at all.
Dr. Iman Ahmad-Sediqe is the founder of imanistan.com. Information from imanistan.com and CNBC was used in this report.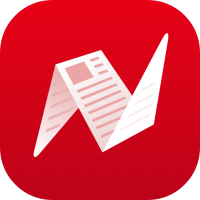 This is original content from NewsBreak's Creator Program. Join today to publish and share your own content.