Fate loves irony. Dogecoin, the cryptocurrency that was born as a parody, officially became the meeting point between Mark Cuban and Elon Musk.
"It's a medium that can be used for the acquisition of goods and services," Cuban told CNBC Make It. "The community for doge is the strongest when it comes to using it as a medium of exchange."
On Twitter, Elon Musk, CEO of Tesla and SpaceX, echoed Cuban's assessment.
"The point is that dogecoin was invented as a joke as essentially to make fun of cryptocurrency," Musk told TMZ in May. "Fate loves irony. What would be the most ironic outcome? The currency that started as a joke in fact becomes the real currency."
Cuban, owner of the Dallas Mavericks, tweeted that dogecoin is the "one coin" that people actually use for transactions.
Musk stated recently that he has been working with dogecoin developers to "improve system transaction efficiency." Musk also reportedly told a dogecoin developer that his goal is to make dogecoin easy enough to use that investors could use it to pay for a cup of coffee.
"The point about doge that people miss is that doge's imperfections and simplicity are its greatest strengths," Cuban tweeted. "You can only use it to do two things: Spend it or HODL it. Both are easy to understand. And it's cheap to buy. Which makes it a community anyone can join and enjoy."
In March, the Dallas Mavericks organization started accepting dogecoin as payment for merchandise. In an effort to continue this push, Cuban announced that the organization will offer "special pricing" for those paying with dogecoin during the Mavericks' summer sale.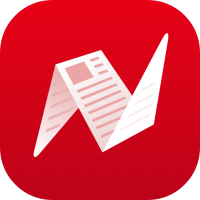 This is original content from NewsBreak's Creator Program. Join today to publish and share your own content.