Dapper Labs, the maker of the National Basketball Association's (NBA) Top Shot digital collectibles, has secured a deal with Spanish soccer's La Liga to create similar non-fungible tokens (NFTs).
Financial terms of the reported agreement were not disclosed, but sports business outlet Sportico says the new La Liga platform will launch in June 2022. Sportico added that the tie-up is expected to resemble Dapper Labs' partnership with the NBA, which includes revenue sharing for secondary market transactions.
La Liga's offering, reportedly to be available worldwide, will feature a particular focus on the US and European markets while hosting support for Spanish-speaking users.
All top-flight clubs, including Barcelona and Real Madrid, are projected to be represented on the platform, which will make video moments from current and past seasons available to purchase.
As it has done with the NBA, Dapper Labs will also offer real world experiences to certain La Liga NFT collectors.
Since the rollout of NBA Top Shot, the platform has hosted nearly US$700 million in transactions, according to CryptoSlam, and secured its millionth user this spring.
Nearly two years ago, the National Basketball Association (NBA) and its players' union (NBPA) embarked on a partnership with Vancouver-based blockchain company Dapper Labs to develop a new digital platform called NBA Top Shot. Fast-forward to now, and that platform is at the forefront of the evolution of the sports collectibles landscape.
Made available to the public in October following a period of closed beta testing, Top Shot is a non-fungible token (NFT) marketplace where fans can buy, sell and trade NBA moments, which are packaged highlight clips that operate like trading cards. In the same way that basketball enthusiasts collect physical items, Top Shot effectively brings that experience into the digital realm, where users are banking on the value of their highlight collections increasing over time.
Users of the platform are able to interact with each other on Top Shot's messaging platform Discord. To date, Top Shot has generated millions in sales, with the most valuable moment – LeBron James dunking against the Houston Rockets – going for a reported US$387,600. Revenue from transactions is shared between Dapper Labs, which was formed in 2018, the NBA and the NBPA.
Information from Sportico and SportsPro was used in this report.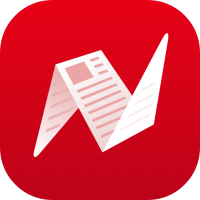 This is original content from NewsBreak's Creator Program. Join today to publish and share your own content.