Cuba will now recognize and regulate cryptocurrencies such as Bitcoin, citing "reasons of socioeconomic interest."

Resolution 215, which was published Thursday, August 26 in the state-run Official Gazette, states that the central bank will set new rules for how to deal with digital currencies. Commercial providers of related services will now need a license from the central bank to continue operations.
The American embargo on the communist state has turned Cuba into a pariah in the global economy. Cuba's decision to join El Salvador in embracing decentralized virtual cash could help the country to circumvent the U.S. sanctions regime, which was dialed up under former President Donald Trump and has been extended under President Joe Biden.
The resolution doesn't specify making crypto legal tender, as El Salvador is doing with Bitcoin. Instead, it references "licenses" for virtual-asset service providers, and outlines the central bank's broader regulatory intentions.
This summer, thousands of Cubans took to the streets in rare mass protests over a pandemic-era economic crisis — including a shortage of food and medicine.
The country's $3 billion annual revenue from remittances — expats sending money home to family— has also shrunk as over 400 Western Union locations shuttered, further limiting access to cash. In response, many Cubans have turned to crypto as a cheaper and more reliable way to send and save money.
The process of getting money into and out of the country was made even more complicated by the Covid-19 pandemic.
Bitcoin, USDT, Litecoin, Tron and Bitcoin Cash can be used to donate to Cubans
Local entrepreneur Thais Liset started to think of ideas to aid her compatriots in Cuba and decided that donations would be the best option to help address the lack of medical supplies and food.
Along with Cuban YouTuber Frank el Makina, Liset sought help from Erich García Cruz, one of the top Cuban crypto influencers who leads projects such as BitRemesas and QvaPay, two ventures focused on facilitating the inflow of remittances and the collection in dollars by Cubans using cryptocurrencies.
Following the request, Garcia Cruz created a temporary account within QvaPay to receive donations without any commission.
"All transactions are public so that everything that is happening in real time can be audited," García told CoinDesk.
The cryptocurrency initiative seeks to receive money from Cubans abroad. Crypto provides the easiest and fastest way for individuals to donate, said García Cruz, who added that Cubans in Cuba were the ones who contributed the most.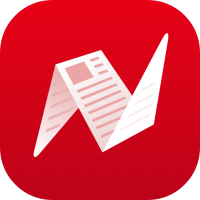 This is original content from NewsBreak's Creator Program. Join today to publish and share your own content.