If you plan to drive in Boston and you aren't familiar with our unique set of driving how-to's, then listen up.
There are things to consider before you even get behind the wheel. This is my attempt to set the scene so you have a better idea of what you're getting yourself into.
First of all, allow plenty of extra travel time because Boston always has traffic. There's really no such thing as rush hour anymore. It's just traffic. Always. The Big Dig was kind of an abysmal failure in alleviating it.
Boston drivers are known for their creativity and are therefore unpredictable. Many are driving in their own Private Idaho and have no idea their actions are actually going to affect others. If they are in the left lane and need to turn right, look out!
Major roadways often have two names. For example, the Mass. Turnpike is Route 90 and Routes 95 and 128 are used interchangeably. Native Bostonians will also call it the '128 loop.'
Boston is the land of merging lanes and often there is no sign to alert you. You're just driving along and suddenly a car appears on your left or right and you feel like you're in a pinball machine. Or you end up in a right-turn-only lane and the horns begin to blare. Welcome to Boston!
If you plan on going to the city, I suggest you take the subway, or the T as we call it, as Boston is not on a grid system. The streets in the downtown area/financial district were laid out during colonial times. As the city grew, more and slightly wider streets were added to the cow paths. Oh, and that's another thing: beware of the very narrow streets.
Now that you know the layout, here are six things to help keep you safe and sane.
1/ Don't obey traffic signals.
Traffic signals are just suggestions. If the light turns yellow, hit the gas.
No turn on right? Look around and make sure there are no traffic or law enforcement types around and go for it.
Stop signs: have you ever heard about the 'California Roll?' Never come to a full and complete stop if you can just sort of well, glide through without stopping.
2/ Don't signal when turning.
Don't use your signal, or as we call them in Boston your 'blinka.' You can't let the enemy know what you're doing.
3/ Assume you have the right of way.
Giving up the right of way in Boston is like giving up the high ground in battle. It's a tactical disadvantage. Rotaries, known elsewhere as roundabouts, are especially prone to this rule. Technically, if you are in the rotary you have the right of way, but if you're entering fast enough and time is on your side, go for it.
4/ Watch out for pedestrians.
Pedestrians assume they have the right of way, always, and everywhere. If any pedestrians are in the area, it's best to drive with one foot over the brake so you can avoid ending up with a body under your car.
Besides, it would create more traffic.
5/ Change lanes decisively and quickly.
If you need to change lanes, do it fast. There's nothing worse for a Bostonian than someone getting ahead of him or her, even it's one car length and in traffic. If you signal, check your mirror and begin to move, expect someone to come charging up to cut you off, giving you the horn and possibly the finger.
I mean really, what are you doing?
6/ Don't rely on your GPS.
Though you may be directed to take a right to reach your destination, sometimes it's multiple choice and there's more than one right. Is it slightly right? Hard right? It's best to have another person in the car with you to make the best decision.
This is by no means an exhaustive list. Driving is not something any Bostonian looks forward to and I applaud a visitor willing to take on our idiopathic driving mentality and highway system. But if you're a tourist then think of it this way: you'll have something else to talk about besides the history.
Good luck and drive defensively.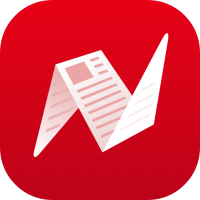 This is original content from NewsBreak's Creator Program. Join today to publish and share your own content.