Congress Hall, America's oldest seaside resort, is pleased to announce it has been named to the Travel + Leisure 2021 World's Best Awards.
Owned and managed by Cape Resorts, Congress Hall was awarded #2 in the Top 10 Best Resort Hotels in the Mid-Atlantic.
Every year Travel + Leisure World's Best Awards asks readers to weigh in on travel experiences around the globe – to share their opinions on the top hotels, resorts, cities, islands, cruise ships, spas, airlines, and more. Hotels are rated on their facilities, location, service, food, and overall value.
Situated in the heart of Victorian Cape May, Congress Hall has been offering guests and visitors the simple pleasures of a classic American seaside vacation for over two centuries. This Grand Dame of the sea has been providing hospitality since 1816 and offering guests all of the beauty and historic charm that Cape May has to offer. The resort's award-winning farm-to-table dining, beach, pool service, relaxing Sea Spa, and thoughtful seasonal programming make it one of the Mid-Atlantic's most distinct destinations for beach travelers.
"We are honored to be acknowledged by Travel + Leisure readers as one of the country's best resorts," said Curtis Bashaw, managing partner, Cape Resorts. "Congress Hall prides itself on offering the finest facilities and amenities for guests and the community for over 200 years."
Marilyn Johnson is a freelance food and travel writer covering the food and drink scene of Philadelphia, South Jersey, and beyond. Food news: phillygrub@gmail.com. Travel tips: phillygrubtrips@gmail.com.
Follow me to see more articles like this.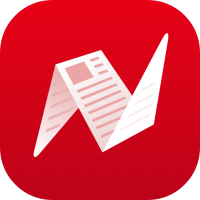 ...