Beginning on Wednesday, June 30, Chef-Owner Lila Jai Colello will bring her freshly baked Flakely gluten-free baked goods to the Pinwheel Provisions storefront located at 121 N. Narberth Ave in Narberth, PA for a seven-week pop-up. Fans of Colello's cult favorite croissants, breads, and more will find them, baked that morning and available for purchase, Wednesdays and Saturdays from 2 p.m. to 6 p.m.
The full menu to be posted on Instagram every Tuesday and Friday before the Pop-Up begins will include a variety of freshly baked treats, such as flaky croissants, gooey cinnamon rolls, and bake-it-yourself pizza dough, alongside fun new offerings, such as from-scratch pop-tarts and crusty baguettes. Every item is completely gluten free and can be consumed by those with any level of gluten intolerance, even Celiac Disease – like Colello herself.
"After years of feeling unwell, I was diagnosed with Celiac Disease in 2015, and it's hard to say which was more difficult: giving up my dream of working in professional kitchens, or giving up croissants," says Colello, who graduated from the prestigious French Culinary Institute in New York City and worked for Eric Ripert, Wolfgang Puck, and Food Network before her diagnosis. "My disease is so severe that I can't even touch regular wheat flour, so Flakely's products are all absolutely safe, even for those with severe gluten intolerances like mine."
Colello put her culinary training to work and spent the next few years steadily developing recipes that, today, easily compete with "the real thing." She has gradually expanded her repertoire from classic loaves and buns to playful offerings such as this summer's pop-tarts and her signature croissants, a treat that is otherwise unavailable for those who cannot eat gluten.
In addition to fresh-baked offerings at the Pop-Up, Colello also offers frozen gluten-free baked goods year-round at local retailers such as Di Bruno Bros., Primal Supply, and South Philly Food Co-op. She will accept individual orders and pre-orders for pick-up at Pinwheel during her summer Pop-Up, which will conclude on Saturday, August 7, and also accepts individual orders through her online shop, with delivery throughout the greater Philadelphia area and shipping across most of the continental United States. Throughout the Pop-Up, fans and first-timers alike can look forward to fresh-baked standards, such as her croissants, alongside playful one-offs, such as Pop-Tart Ice Cream Sandwiches, a collaboration with MilkJawn that will arrive at the Pop-Up later in July.
Flakely is a certified woman-owned business, and Colello donates 3% of every sale to organization that help feed those in need in the greater Philadelphia community and fight for racial and social justice.
Marilyn Johnson is a freelance writer covering the food and drink scene of the Greater Philadelphia area and South Jersey. News tips: phillygrub@gmail.com.
Follow me to see more articles like this.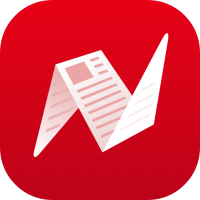 ...