Moshava, an Israeli food truck based in Philadelphia, announced yesterday on its Instagram that it was uninvited from the Taste of Home community event on Sunday, June 20.
The food truck owners were told by event organizers Sunflower Philly, a non-profit in North Philadelphia, and Eat Up the Borders, an organization whose stated mission is to "help promote small, family, or immigrant owned businesses," that rumors had been circulating about a possible "aggressive" anti-Jewish protest as a result of their participation.
In an Instagram post made on the Eat Up the Borders account, which has since been deleted, it stated, "In order to provide the best experience to all, we decided to remove one of our food vendors from Sunday's event so that we could deliver an optimal experience to all. The decision came from listening to the community we wish to serve and love."
Moshava's response on Instagram sparked an intense public backlash with many outraged people expressing negativity towards the event organizers and support for Moshava.
"We really do hope that in the future you don't succumb to such antisemitic and dividing rethoric and keep true to your words of a safe environment for all religions and nationalities - not just all of them except Israeli and Jewish ones," they said.
Many users suggested the food truck look into the legal options based on the discriminatory decision. It is unclear if the food truck will pursue a lawsuit against the event organizers.
Instead they ended the Instagram post by saying, "Nonetheless we will be keeping our promise to give back to our community and will be donating 50% of our proceeds on Father's Day to the family of Pedro Salazar. #spreadlovenothate,"
The event was canceled by Sunflower due to the public outrage.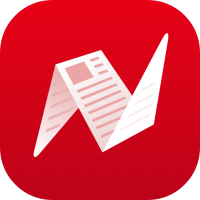 This is original content from NewsBreak's Creator Program. Join today to publish and share your own content.