The winter blues are fairly common in Seattle, though truth be told we share that with a lot of northern communities. Up in this latitude – the 47th parallel north, if you're curious and into that kind of thing – the sun is out for only 8.5 hours of the day during the darkest days of winter. But, it gets worse.
Those 8.5 hours include the rising and setting of the sun, when it's not very strong, cutting out some of the full sun time, but most importantly, it's cloudy a lot in the winter in Seattle. There are Januarys on record when the sun never appeared. It isn't really the rain that gets people down in Seattle. It's the lack of sun.
Seasonal Affective Disorder takes the winter blues to an extreme that only around 10% of people suffer. The Mayo Clinic describes it as:
Seasonal affective disorder (SAD) is a type of depression that's related to changes in seasons — SAD begins and ends at about the same times every year. If you're like most people with SAD, your symptoms start in the fall and continue into the winter months, sapping your energy and making you feel moody.
Even if you don't have clinical SAD, the winter blues share many of the same symptoms. Sleep and concentration problems, lacking the energy to do things that you enjoy, avoiding people you normally spend time with, and changes in eating habits, among others.
If you're experiencing any of these things for long periods of time, it's best to get checked by a healthcare professional. There are treatments and medications for SAD, and there are many healthcare providers in Seattle with a lot of experience in this area.
If you don't have SAD but the winter blues start to get you down before it's even winter, there are some strategies that can help you cope without an expensive plane ticket to Hawaii. Light therapy, supplementing with vitamin D, daily walks outside (even if it's cloudy the diffused outdoor light helps), a dose of melatonin in the late afternoon, a dawn simulator alarm clock, and meditation or other forms of stress management.
Early fall is a great time to be thinking about SAD and the winter blues, because you have time to prepare if you suspect you could fall prey to it without noticing. The days get shorter gradually, until you're suddenly in the middle of a gray day in January wondering why you hate where you live. Be prepared.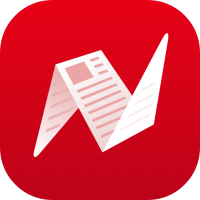 This is original content from NewsBreak's Creator Program. Join today to publish and share your own content.