For a majestic mountain that lifts everyone's spirit when it's visible, Mount Rainier can generate a lot of controversy. That's been true since Captain George Vancouver first laid eyes on the volcano in 1792.
Vancouver sailed through Puget Sound, naming features right and left, and we're living with most of his names today, including Puget Sound. He named the mountain we're talking about after his friend, Peter Rainier, a member of the British Royal Navy, and 230 years later, it's still Mount Rainer.
That hasn't stopped numerous groups from trying to change the name. The issue popped up again in the news this year and you're forgiven if you think this is a recent phenomenon, what with all sorts of societal upheaval happening. The truth is, the quest to change the mountain's name is more like an epic war.
Skirmishes and battles have been fought over the mountain's name since the 19th century, but the periods between battles have been more of a cease-fire than a real truce – a state of cold war, if you will.
In the late 1880s, the cities of Tacoma and Seattle battled it out for regional supremacy. Tacoma fared well enough in the fight that the Northern Pacific Railroad started calling the mountain, Mount Tacoma. It wasn't official, but Seattle wasn't having it.
The war heated up again in 1927, and for 40 years people kept trying to change Rainier to Tacoma, or Tahoma, a variation of the Native American name for the mountain. The U.S. Board of Geographical names officially rejected a name change, but people with pioneer ancestry tend to be persistent.
A 1986 article in The Pacific Northwest Quarterly documented "The Fight to Rename the Mountain." The locally famous curmudgeon Knute Berger wrote in 2019 about the history of the mountain and "Why Mount Rainier was once called Mount Tacoma".
Now, in 2021, the Puyallup Tribe is fighting a new battle in the long war. This time it's about righting historical wrongs and paying tribute to local peoples, rather than what city will be the biggest and best. If the tribe and its supporters win, the mountain would likely be called Taquoma.
There's historical precedent, with the change of Mount McKinley to Denali in Alaska in 2015, and as the historic preservation officer for the Puyallup Tribe, Brandon Reynon, points out, "I think the time has come where people are starting to open their eyes to be open to renaming, reclaiming the original names."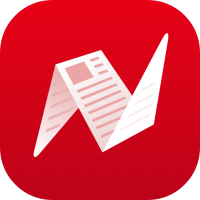 This is original content from NewsBreak's Creator Program. Join today to publish and share your own content.