No, not tailgating, although that clearly also starts this weekend with the kickoff game between the UW Huskies and the University of Montana Grizzlies on Saturday, September 4th. For those who don't already know, sailgating is unique to these shores – it's tailgating on a boat.
Husky Stadium, on the University of Washington campus, is officially known as the Alaska Airlines Field, but no one in Seattle ever calls it that. The stadium hugs the shores of Lake Washington in Northeast Seattle and many spectators arrive at Husky Harbor by boat.
Moorage is available for around 150 boats, but it's popular and you'll have to put yourself on the waitlist to get a spot, and it probably won't happen this season. But, don't fret, you can still arrive by boat, drop your anchor in the harbor, and sailgate in the hours before the game.
The UW offers a free boat shuttle service from your boat to the dock to see the game. Just wave the shuttle over when you see it. However, it will cost you $10 to take a shuttle boat from the stadium back to your boat.
Several private boat and tour companies usually offer tour and party packages for sailgating to Husky games, but if that's off your plate or they aren't available due to pandemic restrictions, Argosy Cruises has a boat docked near the Waterfront Activities Center during home games. You can purchase drinks and snacks on the boat.
Free burgers and pizza!
Well, not exactly free, since you have to purchase a Dick's sailgating boarding pass, but it should be a boatload of fun, even though the trip does not include stopping at the game. The Dick's Drive-In ferry departs from Fisherman's Terminal at 2 p.m. and will make its way to Husky Harbor, where the game will be shown on 3 televisions on board. Around 7 p.m. the ferry returns to Fishermen's Terminal. The package price of $90 includes the ferry ride, free food from Dick's and Pagliacci's Pizza, and a free pair of retro sunglasses and a matching fanny pack. A bar will also be available, hosted by Revolution by the Barrel. Only those who are 21 and older can attend this event. Check the ticketing site for information about COVID guidelines.
The weather will be decent for sailgating, particularly for those prone to sunburns. You'll see more clouds than sun, but the temperature will rise to 78 degrees Fahrenheit.
The football game starts at 5 p.m. so give yourself plenty of time, whether you're sailgating or tailgating in the parking lot.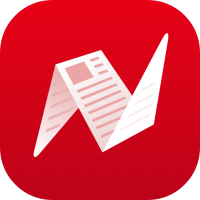 This is original content from NewsBreak's Creator Program. Join today to publish and share your own content.