When it comes to marketing and business processes, automation is becoming more and more popular. And one form of automation is the use of chatbots, especially for B2B businesses.
Chatbots are a type of program that are created to interact with users, making things easier on both your business and on your audience.
Let's do a deeper dive into what chatbots are, why you should consider using them for your B2B business, and how you can implement chatbots into your business processes.
What Are Chatbots?
As we mentioned, chatbots are a type of software program. They're hard coded to do what you tell them to do. 
Chatbots work to automate processes and take monotonous or easy-to-do tasks off your business's plate. For example, scheduling appointments, answering frequently asked questions, and the like.
These types of bots can be hosted through your Facebook Messenger, on your website, or even in your SaaS tool (if you have one).
Ready to learn more about why these can be so beneficial for B2B businesses?
Advantages of Using Chatbots
If you're considering implementing chatbots into your B2B processes but need a bit more convincing, this section is for you. We're covering three major advantages of using chatbots that can help improve the way you do business.
1. Chatbots offer immediate response times that live agents simply can't match.
If we're comparing live chat to chatbot conversations, chatbots are going to win in response time every single time. Website chatbots that are programmed to answer basic questions or set appointments are able to do so in seconds.
Even the best customer support team can't offer immediate responses, and in today's digital age, the less your customers or potential customers have to wait to learn more about your business, the more likely they are to want to work with you.
And even if the chatbot is unable to address audience concerns, you can set up the chatbot to forward the concerns to you via Whatsapp or your chosen messenger of choice.
2. Chatbots save time in automating certain tasks.
There are so many tasks and processes your chatbot can play a part in automating. From appointment setting and lead generation to taking payments and answering frequently asked questions, chatbots can be a huge help for simple tasks.
3. Chatbots help personalize experiences and improve customer satisfaction.
Chatbots not only make processes better for your business, but they can also make working with your business better for your customer. Create a fun, personalized experience for your website or app visitors as long as you set up your chatbot to provide value and not be annoying.
Allowing them to get immediate help from a chatbot who remembers who they are each time they land on your website is a great way to build rapport. And if you give your chatbot a fun personality, your website visitors are sure to remember it.
This isn't to say that chatbots is your be-all-end-all communication channel with your audience and customers. It's best to use chatbots to complement other methods of building rapport with your target audience such as email and two-way SMS communication.
How to Use Chatbots for B2B Businesses
Excited to start implementing your chatbot and using it on your website? Before we proceed, you must know that chatbots work best as one of the many customer touchpoints with your business. Again, it shouldn't be the only means for people to communicate with your brand. If anything, it should serve as an option for people to contact you regarding their queries and concerns. 
Let's get into some more specifics of the top six ways you can use chatbots for your B2B business.
1. Content Distribution
One really useful strategy for using a chatbot is to share blog content and helpful support articles with your audience. Not only is this valuable to your audience, but it's also a great way to increase potential traffic to your newer blog content.
Let's take a look at one example of this from HubSpot's Facebook Page. Their Messenger bot is set up with two initial options: Subscribe to blog or See free tools.
Clicking Subscribe to blog automatically sends users their latest blog posts and signs users up to receive a new piece of content each day. This is a great content marketing strategy for both startups and enterprise businesses looking to increase traffic to their blogs.
Users can easily turn off their subscription to stop getting content by clicking on the hamburger menu next to the chat box.
Using a Facebook Messenger bot is a good way to send more people over to your website, but you can also consider creating a content distribution chatbot on your actual blog, ensuring that your readers are easily able to find the content they're looking for.
Create workflows in your chatbot for your audience to select the types of content they're most interested in and be sent that content each day or week, or each time they access your blog.
2. Brand Awareness
Another great way to use your chatbot is to help people learn more about your business and what it does. This is how Chatfuel's Facebook Messenger bot works, and it's a brilliant example of how people can create their own Messenger chatbot.
When you first open their Messenger chat, it tells you that the bot is here to help users create their very own chatbot in Facebook Messenger. Users just have to click Get Started to learn more.
Each action comes with bite-sized bits of information alongside fun and engaging GIFs that help make the process seem more personable, rather than techy.
Their chatbot allows existing users to get support and it helps new users or people who may have only just heard of Chatfuel learn more about what it does.
Using a chatbot to showcase exactly what your product can do is a smart idea, and helps with both brand awareness and selling your product, all without you having to lift a single finger.
Plus, Chatfuel shows their audience that they don't have to hire a programmer to get their very own chatbot up and running – in fact, they don't have to write any code at all.
This is a great use case for your B2B chatbot, and it can work for a variety of industries. Just create flows in your bot that allows users to ask different questions. You can share links to demo videos, product screenshots, and even GIFs like we see here.
3. Lead Generation
We're all looking to increase the influx of new leads coming in, right? Why not use automation to help ramp up your lead generation and email marketing strategy with a chatbot?
There are a few different tactics that you can try when trying to use your chatbot for lead generation.
First, we'll take a look at this example from Coursera. When you first land on their website, they have a chatbot that pops up and asks if you'd like to view a demo video or speak to a human for direct sales or customer service help.
Image Source: Foundation
Their chatbot sends over the video and then automatically asks for an email in case the visitor gets disconnected from the chatbot. This provides a chance for their chatbot to extract leads and send them directly to the sales team or add to nurture funnels.
Another tactic for growing your email list is to use your chatbot to promote lead magnets with your website and blog visitors.
You can program your chatbot to pop up on certain website and blog pages with related email-gated content to entice users to click over to those landing pages and download your lead magnet.
Our last suggestion is to use your chatbot as an exit intent pop-up of sorts, grabbing attention before your website visitor clicks the exit button, and leading them to valuable content on your blog, lead magnets, sales landing pages and more.
Chatbots are great lead generation tools that integrate perfectly with your CMS process. Thus, you must start brainstorming the ways that you can use this to your advantage. Additionally, you can also have your chatbot ask questions that can automatically qualify top leads and direct them right to your salespeople.
4. Appointment Setting
Chatbots are also a great B2B prospecting tool. Have your chatbot pop up to ask if new website visitors are learning more about your services and ask a series of multiple choice questions to qualify leads and send them further down the sales funnel.
Then, if your sales strategy consists of booking appointments and calls to give demos of your product, you can use your chatbot to help automate this process. Connect your sales or customer success team's calendar to the chatbot so that interested parties can set up demos with your customer success or sales team on their own.
You can easily find a chatbot tool with integrations that allow you to connect to Google Calendar, Calendly and more.
5. Onboarding New Users
Chatbots are a great tool for onboarding new users and helping them get acclimated to your software so they can make the most of it.
Here's an example from graphic design software Visme using a chatbot popup in their software that leads users to help articles, blog content, feature requests, customer service and more.
Map out your onboarding process so that you can program your chatbot to ask the right questions and lead new users to the right knowledge base or support articles.
6. Customer Service
The last B2B chatbot strategy we're going to cover is probably one of the most important – customer experience and support. 
Being able to offer customer service via chatbot, whether on your website, Facebook or Instagram, is a great way to help customers solve problems immediately, even when you don't have a customer support person available. Better yet, you can use chatbots for customer expansion by upselling your products or upgrading their accounts to a higher plan.
Take a look at Flodesks's Facebook chatbot. Upon clicking the Message option, users have two options: "Is anyone available to chat?" or "I have a question. Can you help?"
These options make it so users can immediately click to speak to a person, or go through the chatbot options to see if the automated program can help resolve their issues.
The beauty of chatbots is that they can easily be added to any site as a customer service tool. For instance, when you build your community website, you can add a chatbot to navigate new visitors to subscription forms, content, etc. 
Use your chat bot to provide basic customer support responses, share links to support articles and automate sending support tickets to your team so that your customer support team can spend more time helping the users who need it most.
Finally, chatbots help manage relationships with customers. Connecting your chatbots or even live chat with CRM platforms like Freshworks allows you to prioritize and organize their messages according to the likelihood of converting into additional sales to your business.
5 Chatbot Tools to Help Create Your Own Chatbot
Getting excited to start programming your own chatbot? You don't need to have coding or development knowledge in order to create a chatbot. Simply check out one of these easy-to-use tools to create your chatbot's processes and automation strategies.
1. Chatfuel
With a completely no-code chatbot option, Chatfuel lets you easily build your own Facebook or Instagram chatbot and start ramping up your lead generation, brand awareness and customer support.
Users can get started with Chatfuel for absolutely free in order to test building a chatbot and see how well it performs for the first 50 users who interact with it. After that, plans start at only $15/month.
2. Tidio
Tidio is a chatbot tool that allows users to program bots that live on their website as well as offer a live chat option. With a variety of integrations and customization options, this can be a good idea for adding assistance directly to your home page.
Tidio also offers a limited free plan for both live chat and programmable chatbot, with their paid plans beginning at $18/month.
3. MobileMonkey
Another option for Facebook and Instagram chatbots is MobileMonkey, although this tool is geared more towards B2C companies rather than B2B.
MobileMonkey offers a free live chat plan with paid plans starting at $21.75/month, but their chatbot automation plans for marketers start at $89.25/month.
4. Botsify
Botsify is an omnichannel chatbot platform that allows you to build out chatbot processes and access live chat on your website and platforms like Facebook and WhatsApp.
This chatbot tool offers a free 14-day trial, but doesn't have any free plans. Plans start at $40/month for personal or startup use and $125/month for professional use.
5. Flow XO
Flow XO, like Chatfuel, is a no-code chatbot platform that allows you to build workflows for a variety of platforms. Simply program your bot to recognize queries and respond accordingly.
Flow XO also offers a limited free plan, with paid plans starting at $19/month for more chatbots and interactions.
Get Started With Your Own B2B Chatbot Today
There are so many advantages to creating your own chatbot, so don't waste time getting started. Check out our pricing page to find out the best option for your business so you can start automating processes and increasing conversions.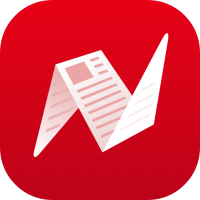 This is original content from NewsBreak's Creator Program. Join today to publish and share your own content.