Some would say that onboarding employees in offices is a much easier option – you can see everyone face to face, read their body language, and explain complicated work aspects using a drawing board. 
Remote onboarding entails finding the right tools to help you with the hiring process virtually and requires better communication skills. While remote onboarding might feel unusual to you at first, mastering it opens the door to hiring the best talent from all over the world. So where should you start when considering moving your onboarding process remotely? 
In this article, we will go into the nitty-gritty of organizing a remote onboarding process and share some useful tips you can introduce in your organization. Let's first start by defining the stages of remote onboarding.
Phases of onboarding
Onboarding length varies across organizations – it can last from a couple of weeks or span to a few months. Remote onboarding usually contains the following stages: 
Pre-boarding – this stage begins with a candidate accepting your job offer. This is the time when your future employee is finishing tasks at his current company, while planning to sign a contract with you. This stage is also about sorting out paperwork related to starting work in a new organization.
Orientation – new hires have just joined your company and are looking to meet their colleagues. This is the time to show how your organization works and introduce new hires to the team.
Training – new hires get the necessary skills and knowledge to perform their roles. That's when a team leader mentors new hires and explains the key work aspects.
While onboarding remote employees is very similar to what traditional onboarding is, it requires different tools to perform the right way. Let's see what tools and new approaches you have to adopt to manage your employees remotely.
1. Conduct virtual check-ins
Onboarding employees online often looks similar to the way you onboard clients. For example, in enterprise SaaS companies, account owners have to arrange regular catch-up calls to make sure clients achieve success with their SaaS tool. They can answer clients' questions and provide necessary training to ensure customers understand how the product works and, as a result, improve product adoption (so clients can experience a bigger value from using it).
When onboarding remote employees, you also have to support them, while they learn everything about the ways your company functions. Carve out weekly, or bi-weekly check-ins with your new hire, so that they feel supported along the way. Use online forms to collect feedback and meet online for a feedback call to have a longer conversation.
2. Prepare a checklist
It's often easy to go off track with your onboarding tasks. That's why you need to create an onboarding checklist that would account for such aspects as outcomes you want your new hires to achieve, setting your first one-on-one call, or inviting new hires to your online tools and platforms.
You can prepare a checklist for new hires on your own, print it out, and hand it over when new people join your organization. However, you can also keep such a checklist online. Here is how the virtual option looks like. 
3. Use the right onboarding tools
Using professional tools can help onboard employees faster and make this process for new hires more exciting.
Here are just a few among many the most popular onboarding tools your team can start using today: 
Trello – helps create tasks, assign them to your team members, and set deadlines.
Talmundo – helps introduce some interactivity to your onboarding process offering quizzes and interactive modules.
BambooHR – is a tool that helps send onboarding tasks to employees, create onboarding templates, and complete paperwork quickly.
Zenefits – with this end-to-end HR tool, you can get basically everything set up for your new hire. 
However, it can happen that you prefer a different project management tool that can fulfil the role of creating an onboarding process online.
Not a big deal! Stick to it whenever you feel it is doing the right job. For example, if you are using Microsoft teams in your daily work, you can consider implementing the tips on improving onboarding with Microsoft teams.
4. Create separate flows for different roles
Different roles in your organization can require different onboarding tasks and a different logic of implementing an onboarding process. If you are handling HR as a startup and are just beginning to introduce HR procedures in your company, you can first define the core areas of your organization that will require different onboarding tasks.
Just imagine how different virtual onboarding for developers would be compared to a back office manager! 
After outlining the departments that need different onboarding procedures, you can start considering the main goals each of them have to achieve during the onboarding process.
5. Assign a mentor to a new hire
A mentor helps during the most stressful and critical onboarding period –  the first three to six months – when your new hire needs the most support. Mentors play a role of a point of contact, help resolve challenges, and facilitate learning among new hires.
For example, Doist, a software company that is well-known for promoting remote work, advises to arrange mentor trips to get to know their mentor better and work face to face for at least a week.
Here is how mentorship trips are discussed in this company.
When thinking of introducing this and other remote work procedures to your organizations, read the resources on onboarding new employees available online. Learning from the experience of other companies that have tested it out is better as it will help avoid costly mistakes. 
6. Collect feedback from new hires
As you come up with your unique onboarding process, you have to learn what works and what doesn't. If there is a space for improvement, you can always tweak a few things to fit the needs of new hires. 
Collecting feedback on what your new hires find useful in the onboarding process, what helps them learn faster, and what seems to be difficult to grasp is essential to nurture a onboarding process that works. So how can you collect this type of feedback? 
Schedule a call using a team planner. During a 1-on-1 conversation, ask a few open questions to get constructive feedback from your new employee. 
Also, most learning management systems, designed for employee onboarding, offer a function of collecting feedback within an app, letting hires to rank every module they take online.
7. Introduce them to your company culture
Unlike contingent workers, your new employees will stay with you for longer (hopefully) and, more than anyone else, should feel as a part of your team. To let them follow your company values and mission, culture training should become an integral part of your onboarding process. 
Culture is not an organization element that you can create within a few hours or days. It evolves over time and is co-created by your employees. It doesn't come directly from management, though it can be influenced by the board in many ways. 
To better convey your company culture to your new employees, consider creating your culture book where you and your team will list the most important values, goals, and mission of your organization. 
Make sure people participating in the onboarding of new people explain the elements of company culture and your new hire also uses your culture book to refer to it.
Summing up
While remote onboarding follows the same stages as onboarding from an office, it requires different skills and tools. To feel like a part of the team, your new hires need to be supported along the whole onboarding process. 
Thanks to regular catch up calls, assistance from a buddy or mentor who you can assign to every new hire, you can facilitate the adaptation phase and make new hires feel comfortable from the first day in your company.
Remote onboarding, when structured well, is easy to follow and doesn't distract your team from carrying out their daily work. For this, you have to work out the right onboarding checklist to account for the specifics of the department that new hires will join as well as your organization in general. 
Making sure your new hires understand your company values is even more challenging when done remotely. Creating a culture book and stressing out your core values and mission during the onboarding process and after it finishes helps bring the right people onboard.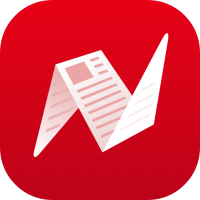 This is original content from NewsBreak's Creator Program. Join today to publish and share your own content.