Managing a property is a taxing endeavor. No matter how many years you are in the field, new problems will constantly arise as time passes by. There is the risk of getting a bad tenant, home maintenance fees, plus legal dues that you may need to pay. Managing a property isn't a simple job. Though you may hire a property manager on your behalf, you still need to ensure that the manager is doing his/her job properly.
Keeping your property afloat while making sure that you get the best tenants possible requires knowledge and skills. Here are some of the Do's and Don'ts you need to abreast yourself with so that you can manage your estate hassle-free.
The Important DO's
Market the Property Wisely
Days of newspaper ads and open house tours are long gone. Though they still hold value at some point, many buyers nowadays tend to go online when house searching. That is because most of the people who have the capacity to buy and rent properties are millennials with flourishing careers. This group of people has less leisure time going to actual house tours. Thus, they tend to keep up with their schedules through the use of technology such as virtual tours and the use of QR codes.
To make your property competitive in the market, you should advertise it wisely. Use technological advancements and the power of online marketing strategies. That way, you can reach more potential buyers than newspaper ads can.
Be a Responsible Landlord
Some landlords lease their properties while only thinking about the money. But, renting out your space is not merely about sitting down and waiting for the rental payment to come in. A responsible landlord knows when to step up and practice his diligence. There are legal obligations that a landlord needs to fulfill under the Residential Tenancy Act.
You also need to take care of broken and damaged things in the household such as a broken toilet, non-functional heater, plumbing issues, and many others. If you do not act fast when problems arise, the damage may expand. Thus, a more costly solution might be needed. Inaction on your part might also anger your tenant/s resulting in them to look for a better property to lease. Sometimes, tenants tend to do the work on their own or hire someone for a lesser price. However, this might make matters worse, especially when they do not know what they are doing or if they call for inexperienced "professionals."
Keep Your Tasks under Control
Being a landlord is a challenging job. While some people think it's a sitting pretty business, seasoned landlords know better. Landlords have a lot to think about and do. They have to appropriately manage their finances. It is not just about receiving rental payments, but also allocating a portion of the payment for tax purposes, maintenance costs, and other fees related to leasing properties.
On top of that, landlords have other tasks and responsibilities that they need to address too. Forgetting one or two of these tasks can already ripple into negative outcomes. Hence, a landlord should keep track of the things he needs to do. Organizing a to-do list is certainly a good management technique. Landlords can also use property management software to aid them in various tasks. Software tools such as this can help with form renewals, policy agreements, tracking of cash flow, and even managing inspections and safety assessments!
Get a Reliable Property Management Company
If you do not want to do things on your own, then the best way is to hire a trustworthy property management company. This company will look after your property as well as tenants and other necessary things. This is especially great if you have multiple properties that you want to lease out. A professional property management team will definitely make your work less tedious and more convenient.
In choosing a property management company, however, choose the one that you can trust the most. They should be offering a high level of service and should take care of your property as if it is their own. Check for the reviews and ask for recommendations from friends or family members. Also, verify the company's license to ensure that it is a legitimate company capable of providing you, your tenants, and your property the best care and service possible.
Don'ts to Remember
Overprice the Property
No matter how great your property is, do not be too greedy when it comes to pricing. It should be within the means of your target consumers, as well as the competitive range in the market. The price of your property will be based on the current market, location, and amenities. Some other things are also factored in such as the furniture included or the designs of each room. Your property management team already has these details on hand. So, they will know what the appropriate value of your property is and how much you can charge for it.
Be Open to All Tenants
Marketing may teach you to accept all customers, but it's a different thing when it comes to leasing your property. You cannot just pick tenants on a first come first served basis, or those who agree to pay the highest rent. You have to consider various factors such as criminal record, credit history, rental history, the ability to pay dues on time, among others.
Being choosy on who your tenants are does not make you a bad landlord. Instead, it makes you a diligent and responsible one considering the fact that you also have to think about the safety of the neighbors and the community where your property is situated.
Takeaway
Property management is not for everyone. However, it can be learned from the experiences of others. Hiring a professional property manager will also ease your worries and fears when it comes to leasing your property. To keep your property in great shape, know the ins and outs of the industry. Also, make sure to remember the do's and don'ts stated above. These simple tips will benefit you in the long run.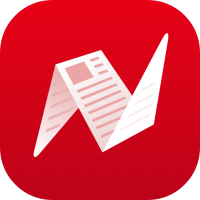 This is original content from NewsBreak's Creator Program. Join today to publish and share your own content.