When launching an eCommerce business, founders usually aim to achieve a break-even point to pay for costly store development and acquiring stock. Focussing on marketing activities to reach prospective customers become one of the priorities as effective marketing translates into more sales. 
Digital payments are usually overlooked – one would not work on expanding available payment options when it's high time to focus on growing profit. However, digital payments play a key role in boosting your eCommerce sales. 
In this article, we want to explain how introducing more digital payment options can help increase sales along with content creation, paid ads, client referrals, and loyalty programmes. We are also going to dive deeper into the most important aspects you have to focus on when implementing digital payment in your eCommerce store.
Online Payment Methods
When setting up your store to receive online payments from clients, you can consider the following option.
Direct debit payment
Bank transfers
Prepaid cards
Gift cards
Paypal
Amazon Pay
eBay managed payments
Google Pay
Apple Pay
Stripe
Digital currencies (e.g. cryptocurrency)
If you are using Shopify to build your online store, you can switch to Shopify payments. This is a faster way of setting up multiple payment providers as Shopify is doing it for you. You don't have to visit third-party provider tools and go through the same process of setting up single payments one by one – Shopify brings this process down to just a few clicks.
Best practices for digital payments
When developing your eCommerce store, consider implementing these best practices of setting up digital payment options.
1 . Offer multiple digital payment options
If you have customers from different demographic and social groups, they will most likely have different preferences when it comes to making a payment online. Some customers would still prefer traditional payments such as ACH or debit card payments. Others are already used to cryptocurrencies and are looking for stores where they can pay with digital currency.
Offering more payment methods helps decrease cart abandonment as users won't churn after realizing they can't pay the way they are used to. Also, by offering more options you can attract customers that have landed on your website because they couldn't pay for products on an online store of your competitor.
2. Choose the right merchant service
Merchant services act as an intermediary between the bank or a company that wants to sell goods and a person or organization wanting to acquire these goods. In simple words - these services make it possible for a customer to finish a transaction using a secure method of transferring funds.
Merchant services also refer to the following terms.
credit and debit card processing
payment gateway
point of sales (POS) systems
There are thousands of merchant providers on the market. So how can you choose the right one for your business? Start with comparing the charges of the merchant providers you have shortlisted. There are at least three rate types that merchant providers usually offer.
A flat rate is a fixed percentage rate charged for each transaction. This option suits small businesses that don't have huge sales volume and want to have more predictability when it comes to expenses.
An interchange rate is a monthly one-off fee that a merchant charges without imposing a flat rate. If you make a small sales volume this scheme is not the best option.
Tiered fees – groupings of structures separating each card type – Visa, MasterCard, or American Express.
Also, watch out for additional fees such as the minimum payment processing fee.
3. Send order confirmation
After finalizing a purchase online, customers usually expect to get an order confirmation by email. You can confirm your customers' orders both on the page of your online store and by email. Also, email can serve as another follow-up and a great opportunity to sell more. Check out how Gilt is doing it by offering free shipping for one hour after a customer pays for products. 
Gilt is a designer outlet and it seems that their core audience is people who are hunting for discounts. By providing them another incentive to search for more great deals, Gilt is getting customers back into the shopping mode. Most likely this online store is not spending money to subsidize additional shipping as with this short time frame all goods would most likely be shipped together. 
Use order confirmation as another element of your sales strategy and don't waste a chance to upsell or cross-sell some goods whenever possible.
4. Display credit card logos
When developing your store, add the logos of credit cards and other online payment methods. Not only does it make it easier for a user to find their favorite payment method faster when checking out, it also builds more trust. It works the same way on human psychology as if seeing the brand logos of clients on the home page.
Depending on whether you are using a pre-built solution or developing your store from scratch, adding logos to payment methods is a walk in the park.
5. Keep your brand visible throughout the checkout
Make your checkout process consistent with your brand and use your digital assets on every page of the checkout. Keeping your design consistent makes the transition from the product page to the checkout page more seamless and doesn't raise red flags for customers. 
For example, this online store is using the same brand colors, adds a brand logo, and, in general, keeps the design of the checkout process similar to their main page.
Make your checkout pages simplistic. This will help to focus your user attention on the important task to complete – finalizing a purchase.
6. Remove surprise costs and fees
Don't show additional fees to your customers last minute when they are in the middle of finishing their purchase. It can lead to a drop in conversion. Your customers can perceive all sorts of hidden costs as a way to conceal the real price and deceit them. 
While some customers can understand why eCommerce businesses impose shipping fees, who wouldn't want to buy the products that come with free shipping? 
However, there is never a free lunch and, as an eCommerce business, you need to pay for a delivery from your pocket. That's why you always have to account for your fees by adding them to your final price. 
Next steps
No matter if you are just starting an eCommerce business or aiming to take the existing one to the next level, digital payments are a key to your success. Don't de-prioritize digital payments and a better checkout experience as more payment methods can help you stand out from competitors and increase online sales. Hopefully, with the tips we have shared today, it will be easier for you to get started!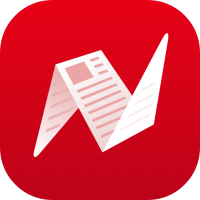 This is original content from NewsBreak's Creator Program. Join today to publish and share your own content.