2021 has brought a significant change to how and where people work. Some employees started to work from home at some point, some – became a part of hybrid teams working both from home and office. However, the economic turbulence that the COVID-19 brought has also left many people without work. 
In the future, some occupations will fade away, while others will increase in popularity. The research conducted by McKinsey and Company demonstrates that office support, production, warehousing, and agriculture are just a couple of occupations that will be in less demand by 2030.
However, no matter what the future brings for some professions, this crisis has also shown that employees can adapt if they can no longer rely on a stable employer. 
In 2020, 36% of all working Americans reported doing some freelance work. As freelancing is becoming more popular, how can you remain competitive and, at the same time, grow your revenue? In this article, we will give you a few ideas to prosper as a freelancer. So what should you focus on to grow your revenue and feel more confident when working from home or anywhere in the world?
1. Grow your marketing skills
The freelancers who are not marketers usually don't have the marketing skills to promote and grow their brands. Moreover, you will be surprised, but even some marketers don't use their skills to their full potential either! That's because they hardly can find time to spend promoting their brand. 
No matter what group of freelancers you belong to, you need to use marketing to your advantage. Dedicate some time every week to work on your brand while setting aside your clients' tasks. 
For example, by setting up Facebook lead ads, you can create a steady workflow of new projects. This activity shouldn't take you longer than a few hours every week.
Example of a Facebook lead ad
If you don't have that much knowledge in the marketing domain, use this time to acquire the right skills. For example, search for some free marketing courses which will help you learn the basics and start out. Also, test out different marketing channels and find the content strategy that works for you.
2. Create passive income
Clients come and go. Some stay longer, while others turn up for just one project. To keep your current workload and revenue, you need to acquire more clients every month. But what if this makes freelancing too stressful for you? 
You can make your regular income more predictable by growing your passive income. If you are not familiar with the topic, check out these passive income ideas. 
Passive income can protect you from the consequences of the outage and you can build on top of it if you have an influx of clients. Most importantly, it helps protect you from the worst-case scenario –  asking for money or going bankrupt when you suddenly lose all your clients. 
Here are just some ideas to create passive income: 
create online courses
sell digital products (ebooks, content calendars, templates)
earn commissions on recommendations
outsource your work
3. Start a professional blog
Most freelancers decide to start their personal blogs because they want to attract more clients. However, there is much more to it. You can also monetize the traffic that lands on your blog which will contribute to your passive income. In both ways, you can make money blogging by spending just a few hours every week on publishing new content. 
Your blog can become one of the most effective parts of your content marketing strategy and lay the ground for collaborations with partners who can pay you to reach your readers.
So what should content marketing mean for you as a freelancer? This graph describes it the best.
There are various factors that can contribute to your blog's popularity. The idea and nice design are some of them, however, not always the major ones. Remember that building a successful blog starts with growing blog traffic. If no one reads your articles, you will neither be able to attract new clients nor monetize them for affiliate marketing. 
These days, Google Analytics traffic reports are required to engage in any kind of partnership to earn money while blogging. That's why you have to create valuable content for your audience and create a scalable way to increase blog traffic as well.
4. Browse freelance websites
Creating a professional blog and building a sustainable marketing strategy can take time. But what if you need to get clients just now to keep your workload stable and grow your revenue while your brand marketing strategy is still in its infancy? 
If you want to do quick research on the places to look for clients, read about these best freelance websites where you can find some freelance gigs in no time. Those are also a great start for people who still have a nine-to-five job and want to test the waters before switching to freelance full-time. 
Getting some projects from freelance websites can help you diversify your income. However, there is rigid competition on freelancer marketplaces which often gets down to price wars. 
If you want to become a successful freelancer, you need to build your personal brand and attract clients who can and want to pay you more. 
5. Start another business
Working as a freelancer is not very scalable. You can take up a certain number of projects, but there are limits. Also, you can't fully rely on your freelancing business if you are planning to diversify your revenue streams. 
That's why you can consider finding some business ideas and making your first attempt at starting your side business. Don't forget that your side business can come out of your hobby, not the necessity to earn money. That's why it is so attractive! So why not give it a try?
For example, if you are a teacher and are tutoring children, you might consider creating an e-learning platform and offer online education jobs to other teachers. This way, you can scale your freelance business without killing your passion.
Here are some of the small-business ideas to give some inspiration.

6. Build closer relations with clients
We have talked a lot about growing your freelance revenue by acquiring new clients. However, you should not forget about another core driver for freelance growth.
Retaining your past clients is key to growing as a freelancer. Asking the right questions from the beginning of your cooperation will help you learn what your clients expect from cooperation with you and what they want to avoid. 
Without working longer with your current clients, you can't build on solid foundations for persistent growth. So what should you do to make clients work with you on a consistent basis? 
Focus on generating value with your work and get them to earn more on top of what they are paying you. Also, establishing clear communication is often considered key to building sustainable relations. Consider moving to email alternatives if you want to build more personal relations with clients.
Summing up
While you can grow your revenue as a freelancer to some stage, there are always limits. If you want to scale your revenue fast, you have to consider setting up your business and outsourcing work. Also, keeping your freelancing lifestyle is bound with other dangers. 
Your revenue is never guaranteed and you have to work on acquiring new clients and retaining current ones if you want to keep your revenue stable and build on top of it. Hopefully, the tips we have shared in this article will help you navigate the way towards a more predictable revenue stream and feel more comfortable while working as a freelancer.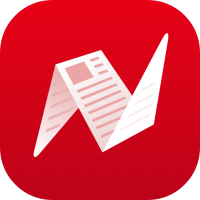 This is original content from NewsBreak's Creator Program. Join today to publish and share your own content.