Before the COVID-19 stroke the interest in QR codes as a marketing tool was relatively low and it wouldn't appear in tech news that often. As consumers moved to "everything contactless", QR codes offered a new value.
From 2020 and later, QR codes are back to their peak popularity, able to support both startups and established brands in achieving their goals. With marketing objectives varying  from boosting brand recognition to increasing sales, QR codes help brands achieve both.
How to start or develop a business in hard times?
Traditional marketing can become less effective as most brands are using them for lead generation. Consumers are becoming more averse to often annoying advertisements. QR codes are now offering another approach to promoting a brand and increasing sales. Not long ago one would not take QR code that seriously!
A few years ago, QR codes would be used by just a handful of brands to increase brand awareness and by museums, as a way to add more interactivity to exhibitions. Now, QR codes are a hot topic that you should get interested in. According to Brand24's sentiment analysis, there has been over 3000% increase in mentions for the period of thirty days.
So how can you use QR codes to promote your brand, increase brand recognition, and more? 
In this article, you will learn how traditional digital marketing tips could be combined with the idea of using QR codes for promotion.
We will talk about the ways you can start using QR codes to boost your brand recognition, translate it into more sales, and improve customer loyalty.
7 ways QR codes boost brand recognition
Let's see QR codes in action by looking into these seven creative ways of integrating QR codes in your marketing strategy.
Give a promo code for a good start
When starting a new business, QR codes can become a part of your go to market strategy. For example, you could offer your new clients a discount for the first purchase asking to scan a unique QR code placed in your newsletter or a dedicated landing page. It is important to give a clear and strong call-to-action to attract your clients' attention and encourage them to use the offer.
Here is how the process of giving a promo code works with the technology.
Directing users to a special offer
You can use QR codes to direct users to a landing page or mobile app with a special offer. How does it work? During COVID-19, Burger King encouraged people to scan a QR code that appeared in the TV advertisements to engage their customers. After scanning a QR code, users were redirected to a landing page with a special offer. On the landing page, they could find a special coupon to use in Burger King's mobile app to get a free Whopper.
Use in an infographic
Designing infographics with QR codes on them can become a good way to present the main details of your offer in a visual way and incorporate a company's branding.
You can find one of the prominent use cases in the real estate industry. Real estate agents can benefit from integrating QR codes on banners located next to properties. 
With the best graphic design software, they can present property characteristics in a visual way. Some of the details presented as an image are flat size, number of rooms, amenities around the property, and more. Also, they can design an infographic with a QR code in line with their brand colors. 
Such an infographic could be accompanied with a QR code that directs users to a special page. There, they can check the flat's availability and schedule a demonstration with an agent.
For agents, incorporating this technology in property marketing, managing projects becomes much easier as they would get only qualified leads.
Collect user reviews
More customer reviews will help boost trust among future clients. That is why you should think of introducing a scalable and consistent strategy for collecting reviews from loyal customers.
For example, you can send an email with a QR code to the customers who haven't returned their purchases for the last 14 days. By adding a discount on the next purchase or loyalty points, you can create an incentive for users to submit a review.
Placing a QR code on your packaging can be another creative way to collect more product reviews. After scanning a QR code, users are redirected to your preferred portal for collecting user reviews.
Source: Beaconstac
Use on storefront displays
You can use QR codes on the door of your shop if you own a physical location. Some retail businesses are placing QR codes on shop doors when sales season start to get users on their website. This way of promoting retail offers has became especially popular during lockdown as people could not do shopping in their favourite stores.
Apart from promoting sales items, store owners can also use QR codes to redirect users to a landing page with outfit styling and product ideas.
Grow your social media following
"Like us on social media!" are the call-to-action brands used to get consumers to follow their company's social media profiles. Every brand would not mind getting more followers not only to inform about new product releases, but also to make their brand look more credible. 
The thing is most brands are asking for this at the wrong place and time. So what is the right way to ask for a "follow" on social media and how QR codes can help with it? 
Ask to follow up on social media when users are delighted with purchase or services you delivered. For example, you can send a thank-you email with a QR code or print it as a leaflet and send it together with a customer order. 
Also, to create some incentive to follow on social media, you could grant users with some loyalty points or a small discount for the next purchase. With QR code technology you can easily track if users have taken actions and assign points to them.
Wrap up
QR code technology offers a variety of ways to attract user interest to your brand. Apart from raising brand recognition, you can also translate it into more sales. That is possible because this technology helps track user action unlike print media or radio. 
By adding QR codes to your marketing mix, you can achieve your marketing goals much faster while surprising your customers with a fresh creative way to promotion. 
You can apply QR codes to the process of collecting product reviews, increasing social media following, driving more traffic to the website, converting website visitors into leads, and more. The list of QR code use cases is endless in the hands of a creative marketer.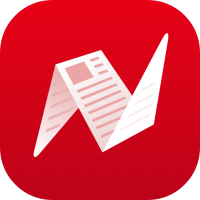 This is original content from NewsBreak's Creator Program. Join today to publish and share your own content.