The high demand and short supply has students searching for affordable, off-campus housing scrambling as the 2021-2022 academic year gets underway.
The median rent for an apartment in Denver risen from $1,438 in the first quarter to $1,5580 in the second quarter — a 6.5% increase in just three months. During the same period, vacancy rates dropped from 5.5% to 3.7% — they lowest they've been since 1999.
"The issues students face is really what every income renter up and down the age spectrum, urban, suburban or rural faces — housing is just really, really expensive," said Paraag Sarva, co-founder and CEO of Rhino, a New York-based insurtech company that that offers an alternative to the cash security deposit most landlords charge their tenants. "It tends to be this big sort of thing that's been looming and comes down to the fact that 40% of Americans don't have $400 saved for an emergency. Students make up a chunk of that."
There are 11 colleges and universities in Denver and 33 colleges within 50 miles enrolling a total of 206,812 students, according to Rhino.
Neighborhoods that appeal to college students include:
Capitol Hill, where the average rent for a one-bedroom apartment is $1,295 — up 6% from the previous year
Congress Park, where the average rent for a studio apartment increased by 6% to $1,114 over the past month
Cheesman Park, where over the past month the average rent for a studio apartment increased by 2% to $935. the average rent for a one-bedroom increased by 6% to $1,295 and for a two-bedroom, it's up 3% to $1,698.
More than a third of college students say they can't afford to rent an apartment near their school and haven't yet secured housing even though classes begin in just a few weeks, according to a recent Realtor.com survey. The survey also found that 19% of students are relying on their families to help pay for housing.
But paying rent isn't the only factor that makes leasing an apartment challenging. Renters often must come up with a security deposit, which in Denver is generally equivalent to one month of rent.
"When you're going back to school and thinking about the million and one other things you need to budget for, it's a huge amount of money for someone who's 19, 20 or 21 to pay," Sarva said. "And students often are required to have a cosigner. We provide students with an alternative to that."
Rhino works with some of the nations largest landlords to help students and other renters an alternative to expensive security deposits and cosigners. Among its Denver partners are UDR, Monarch, Simpson Housing, Echelon, BLDG and Dunmire.
Instead of paying a large, upfront security deposit, a renter can buy a Rhino insurance policy and pay about $5 a month or $60 a year. It benefits both students who don't have to come up with the extra cash and the landlords who are protected from damage to their units.
Rhino provides a total of $3.4 million in coverage for 34,009 units across 3,345 properties in Denver with an average rent of $1,376.
"We see the opportunity to replace cash security deposits, which are an antiquated, age-old requirement but are an inefficient way with providing landlords with security," Sarva said. "There's tech and innovation in every other industry, but real estate and insurance are taking longer."
Sarva likens security deposits to a rental car company charging a $5,000 security deposit every time you want to rent a car while on vacation or a business trip.
"You would have an out-of-body experience," Sarva said. "Rhino is an update to a very expensive and very important part of someone's life."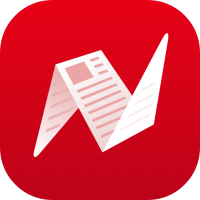 This is original content from NewsBreak's Creator Program. Join today to publish and share your own content.