Over the past 15 years, the River North (RiNo) Art District in Five Points has transformed from a gritty, industrial neighborhood into a thriving destination for for shopping and dining — a phenomenon that's occurred in many other neighborhoods pioneered by local artists.
But as the trendy neighborhood has evolved, there has been concern over pushing out the artists who made it cool in the first place. The RiNo Art District is changing that with the debut of ArtPark, a creative hub designed to spark innovation and bring people together. ArtPark also provides green space in a neighborhood where it is sorely lacking.
The $4.1 million project spans two buildings totaling 18,867 square feet — a former Denver Police Department building that housed the maintenance facility for police vehicles and storage for recovered stolen bikes and the former Interstate Trucking Co.
With the roof removed to create an open-air landscaped courtyard, the old police building now appears to be two structures. On one side is the library and the RedLine gallery, studios and maker space. On the other is Cocua, restaurant concept from Focus Points, the entity behind the Comal Heritage Food Incubator at the Taxi development across the South Platte River from ArtPark. A bridge connecting ArtPark and Taxi is planned for the future.
Like Comal, Cocua will provide skills in the culinary arts and business to refugee women. They'll learn how to cook in the newly built $300,000 kitchen as well as how to run their own businesses.
The library space features bleachers for people to hang out and read, a space for projections and windows made from neon-colored rods inserted into the two sheets of Polygal that create a vibrant color pattern when sun shines through.
While the library space is small and will offer a limited number of titles, patrons can request any book they like to be delivered to the RiNo location. Weil envisions books about rivers and water will be part of the RiNo library's permanent collection.
On the second floor of the library are maker or flex spaces that people can rent out to hold smaller classes such as sewing as well as a larger community room that's equipped with a sink and running water where painting classes can be held.
"We just wanted really flexible space," said Tracy Weil, executive director of the RiNo Art District.
In addition to the community spaces on the second floor of the library, there also are more permanent artist studios, a small gallery space, "dirty" space for welding, pottery and a tool library and two sound rooms for that can be used for podcasts or band rehearsal space.
"We get lots of requests for rehearsal space," said Sonia Danielson, a member of the RiNo Art District board..
The longer-term studio spaces, which will be managed by RedLine, will be available to community-based artists for anywhere from six months to two years, depending on their projects. RedLine will be issuing a call for artists within the next few weeks. For more information, check the RedLine website.
"We want community-based artists who work with neighborhood kids," Weil said.
Work hasn't started yet on the International Trucking building, but plans call for a blackbox theater to host music, dance and performance art event, sustainability education and community meeting space.
With its three-day grand opening celebration slated for late September, workers are busy putting the finishing touches on the project.
The celebration, to be held Sept. 24-26, will feature mural painting, music, food trucks, screen printing and a silent auction. The celebration is free on Friday and Sunday.
The Saturday event — tickets cost $150 — is designed as a fundraiser to help pay for the construction of ArtPark. It will feature music and dancing, live and silent auctions, stilt walkers, mural painting and a curated RiNo showcase. A giant disco ball will shoot flames 40 feet in the air.
"If you want to pull the lever to shoot the fire, you have to donate to ArtPark," Weil said.
There also are sponsorship opportunities for the event ranging from $5,000 to $20,000.
Danielson said ArtPark is designed to be a neighborhood gathering place that represents the neighborhood's roots.
"It brings the whole neighborhood together," she said. "It's our only green space in the neighborhood, and it really says art. How many parks really exemplify art in Denver?"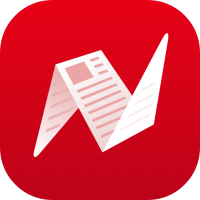 This is original content from NewsBreak's Creator Program. Join today to publish and share your own content.