Buck Adams knows first-hand what it's like to be incarcerated without the ability to earn money that can help with expenses upon release from prison, so he set out on a mission to change that.
Adams, who started and ran small businesses before what he refers to as a "state-funded vacation," got the idea to start Art for Redemption — an online marketplace for prison art — after witnessing tremendous inmate talent and creativity. He also knew that Colorado inmates were prohibited from earning money while in prison, so he worked with Colorado Department of Corrections Executive Director Dean Williams to enable them to earn money through creating art.
"Kids are creating a savings account so it's not here's your khakis and purple shirt and velcro shoes and good luck on the streets," said Adams, who learned many of the skills needed to run a small business through Defy Colorado, an entrepreneurship training program for inmates.
Art for Redemption will unveil an interactive mural featuring a collage of art from incarcerated artists created during the COVID-19 lockdown. The collage will be placed into the form of Lady Liberty superimposed on an outline of the United States that is behind bars.
The mural also will incorporate an augmented reality interactive piece hosted by an app that allows the mural to be further enhanced with messaging around mass incarceration.
The unveiling will be held from 5:30 to 7:30 p.m. Aug. 5 at 3722 Chestnut Place in Denver's River North Art District, which is known for hosting the largest annual street art and mural festival in Colorado. The mural will be displayed for six to eight months.
The event also launches Art for Redemption's crowdfunding campaign to create a coffee-table book of about 100 works by incarcerated artists. The goal is to raise $25,000 — the cost to publish the book. If Adams doesn't reach that goal, the number of artists participating in the project will be scaled back.
Art for Redemption also will create an online marketplace for inmates to display and sell their work. Adams also is planning a non-fungible token (NFT) marketplace. NFTs are collectible digital assets that hold their value in the form of cryptocurrency. Artists split the proceeds of the sales of their work with Art for Redemption.
"They'll be able to make royalties if their artwork is printed on a T-shirt, phone case or mouse pad," Adams said.
Art for Redemption collected the artwork for the mural through a nationwide direct mail campaign. The organization sent 5,000 informational packets to inmates, multiple full-page advertorials appeared in Inked Magazine, and prison reform and social justice groups helped spread the call for artwork.
There are 20,000 people currently incarcerated across Colorado with 9,000 of them released from prison each year. Of the 9,000 released, about 54 percent return to prison within three years, according to the Defy Colorado website.
Incarcerated people who participate in prison-based educational or vocational programs have higher employment rates and are less likely to return to prison than nonparticipants. Defy Colorado teaches inmates what it takes to start a business and how to conduct themselves in a business setting. So far, 157 inmates have graduated from the organization's Entrepreneurs in Training (EIT) program.
Defy Colorado is now in three Colorado Prisons: Arkansas Valley Correctional Facility, Colorado State Penitentiary and La Vista Correctional Facility. The organization's goal is to replicate its program in every prison across Colorado.
Allowing inmates to earn and save money for expenses when they're released. Mandatory parole requirements such as housing, clothing, transportation and food — all which are necessary for gaining employment — demand financial resources. Having the ability to save money allows inmates to plan ahead for their release and decreases the chances of recidivism.
Earning money from their art sales gives inmates the opportunity to contribute to restitution and child care as well as make phone calls and purchase commissary items that are heavily taxed within prisons.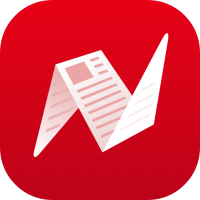 This is original content from NewsBreak's Creator Program. Join today to publish and share your own content.