As the new executive director for History Colorado, Dawn DiPrince is on a mission to transform people's lives through the stories that impact people's lives today.
DiPrince, who will assume the role on Sept. 1, replaces Executive Director Steve Turner, who is retiring after 13 years with History Colorado.
"History really has some transformational power in people's lives," DiPrince said. "History really provides so much understanding of where we've been and who we are. It tells us about our identity and how we're connected to each other.
"We will continue to grow History Colorado's service to communities across the state and expand how we think about the role of history in our lives and who it includes. Every Coloradan should see themselves in our collections and stories."
A Colorado native, DiPrince is the first person from southern Colorado to take on the role and the third woman to hold the executive director's position at History Colorado. Her community-serving and inclusive history focus has resulted in big payoffs, nearly doubling revenue and visitation for the organization's community museums in a single year. She also led the ffort to secure $1.4 million in annual General Fund support for History Colorado's community museums and raised more than $3 million to implement educational and exhibition programs statewide.
"Over the last two years — especially the last year — we've had really significant growth," DiPrince said. "What I see is that we're just going to keep on this trajectory of more impact serving more people and thinking of more ways to put history in people's lives."
During DiPrince's nearly decade-long career with History Colorado, she revolutionized the organization's educational program by creating a Hands-On History kindergarten through eighth-grade program that provides interactive history education to students. She also designed History Colorado's Museum of Memory program, which provides pathways for communities to reclaim their history.
DiPrince also was instrumental in transforming one of History Colorado's historic house museums into the Center for Colorado Women's History that established a hub for new knowledge and understanding of hidden and untold history.
DiPrince started working for History Colorado in 2012 and has held various positions throughout her tenure, beginning her career with the organization as the assistant director and then director at El Pueblo History Museum. She later took on a senior management role for all of History Colorado's community museums, which have locations throughout the sate. DiPrince moved to Denver in 2019 to become the organization's chief operating officer.
Tamra Ward, chair of the History Colorado search committee and board of directors, said DiPrince is responsible for getting people to engage with the organization online during the pandemic. The number of people visiting the site skyrocketed, she said.
"She truly is both the heart and the head of the institution," Ward said. "She has the ability to see the stories, ensure that the context is right and provide all the components that ensure we're thoughtful about what we're presenting. She also understands how to run the organization."
History Colorado is a division of the Colorado Department of Higher Education and a nonprofit that serves more than 75,000 students and 500,000 people in the state each year. The 142-year-old institution operates Colorado's oldest museum, nine additional museum and historic sites, a free public research center, the Office of Archaeology and Historic Preservation and the History Colorado State Historical Fund (SHF) — the nation's largest preservation program of its kind. The SHF administers more than 250 grants across the state with more than 70 percent of them allocated to rural areas.
The organization's mission is to create a better future for Colorado by inspiring wonder about the past. History Colorado is one of just six Smithsonian affiliates in Colorado.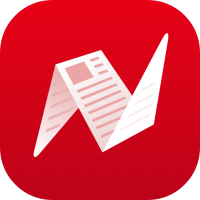 This is original content from NewsBreak's Creator Program. Join today to publish and share your own content.