The COVID-19 pandemic may have forced We Don't Waste to shut down the farmers' market-style events it hosted to distribute food to those in need, but it didn't stop the nonprofit organization from fulfilling its mission to provide meals to disadvantaged families.
We Don't Waste gathers imperfect food that grocery stores, caterers and other food purveyors will not sell an redistributes it to underserved populations.
After studying the Denver market, We Don't Waste discovered 50 food deserts, or what founder Arlan Preblud refers to as food apartheids, that the organization covers, prompting it to launch its farmers' market-style events where people to shop, allowing them to pick and choose the items they wanted. There was no limit as to what they could take, except for protein.
"These were areas of the city that we weren't hitting because there wasn't an agency we could partner with," said Preblud, who estimates the organization feeds between 150 and 250 families each month. "It's really exciting for us to be able to wrap our arms around a whole community."
But when the pandemic forced We Don't Waste to stop holding the markets had to stop, the organization pivoted to the Mobile Markets model. The nonprofit visits a different locations each month, allowing people to drive to the location and have volunteers load their vehicles with prepackaged bags of groceries.
With food prices up 2.4 percent year-over-year because of supply chain disruptions and higher demand, We Don't Waste is filling a need for people struggling to put food on the table.
In Colorado, 1 in 4 people report having to cut back or skip meals because there wasn't enough money for food, according to Hunger Free Colorado. Nationally, as many as 1 in 6 kids do not have regular access to nutritious foods, making summer the most critical time for food insecurity in the United States, according to No Kid Hungry.
Upcoming Mobile Market dates include:
1 to 3 p.m. July 6 at 2545 E. 40th Ave., Denver
11 a.m. to 1 p.m. July 9 at Lalo Delgado, 3201 W. Arizona Ave., Denver
1 to 3 p.m. July 13 at Focus Points Family Resource Center, 2645 W. 48th Ave., Denver
1 to 3 p.m. July 17 at North Middle School, 12095 E. Montview Blvd., Aurora
1 to 3 p.m. July 20 at Presentation of Our Lady, 695 Julian St., Denver
We Don't Waste's success with distributing food to those in need via its Mobile Markets caught the attention of other nonprofit organizations that wanted to participate. WeCycle, for example, distributes diapers, formula and other baby-care products. There also are nonprofits that hand out dog and cat food and feminine hygiene items.
Since it moved into its 11,500-square-foot warehouse in 2018, We Don't Waste has installed a 1,000-square-foot cooler and a 550-square-foot freezer so it can accept perishable foods. The nonprofit also has four refrigerated trucks and is about to acquire a transit van that will enable it to pick up food from small restaurants and caterers that are able to donate less than 500 units.
We Don't Waste's impact goes beyond feeding underserved people — it keeps perfectly edible food out of landfills and negatively impacts the environment. The food that ends up in landfills produces methane, a greenhouse gas that is up to 87 times more potent than carbon dioxide, according to the We Don't Waste website.
About 126 billion pounds of the 160 billion pounds of food that is thrown out annually is edible, according to the We Don't Waste website. A 15 percent reduction in food waste would provide a year's worth of food for 25 million people.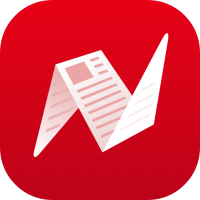 This is original content from NewsBreak's Creator Program. Join today to publish and share your own content.