Revesco Properties CEO and Managing Partner Rhys Duggan is taking on another challenging project in Denver's trendy LoHi neighborhood.
Duggan is teaming up with Sonder, a hotel operator that will master lease what Duggan originally envisioned as a micro apartment building on the northeast corner of West 33rd Avenue and Tejon Street.
"I'm very excited because I think this is the perfect neighborhood for a hotel or two or three," said Duggan who lives and works in the neighborhood. "The younger demographic doesn't want to stay at the Marriott downtown. They want to stay in neighborhoods. They want to experience the city."
Duggan anticipates the $12 million project will be completed 14 months after it breaks ground, which is expected within the next 60 days. The five-story building will have 40 units and a wine bar on street level.
Designed by Matt Davis of the architecture firm Denver Urban, the building will have a concrete base with Core 10 Steel Cladding.
"We're always trying to find creative cladding and Core 10 fits that bill," Duggan said.
The average size of the units, which include kitchens, is about 300 square feet, although there are a few that are loft-style and some two-bedrooms.
Sonder got its start when cofounder Francis Davidson, then a university student in Montreal, began managing a handful of apartments. He experimented with different models such as matching travelers with vacant student apartments across cities and managing other people's apartments for short-term rentals.
Today, Sonder has more than 4,500 listings in 30 cities in eight countries around the world and has served more than 1 million guests. Its hub cities are San Francisco, Montreal, London, Amsterdam and Denver, where it has units scattered across various neighborhoods.
Hotel consultant Bob Benton said the micro-apartment concept is smart and will appeal to leisure travelers who are itching to get out.
"With COVID, people want those type of apartments," Benton said. "They want to have more independence than they can get in a bigger hotel."
Benton predicts that as summer draws to a close, kids go back to school and people return to offices, travel patterns will begin to normalize.
"Commercial travelers are starting to inch back in but at a much slower pace," he said. "Groups are also starting to come back but at an even slower pace than business travelers."
Denver's hotel market is showing signs of recovery heading into the second half of 2021. Occupancy is expected to average 48.8 percent in 2021, up from 39.2 percent in 2020, according to CBRE Hotels Research. While it's still well below the market's pre-pandemic occupancy of 73.1 percent, it marks the beginning of a recovery.
"The quicker-than-anticipated national rollout of COVID-19 vaccines couple with the December COVID Relief Bill have improved the outlook for the U.S. hotels market," Julie Purnell, executive vice president of CBRE Hotels Advisory said in a statement. "We expect hotels and drive-to destination resort areas catering to leisure travelers to continue to see the fastest gains in occupancy. We anticipate business travel to pick up in the latter half of the year, benefitting urban and suburban upper-priced properties."
Other projects Revesco is working on include the River Mile, the redevelopment of 62 acres along the South Platte River that will include parks, condominiums. The project's infrastructure master plan is nearing approval, and Duggan is pursuing selection of a contractor to do the channelization work on the river and has been looking at the northeast metro area to relocate Elitch Gardens Theme & Water Park to make way for the development.
On one end of the River Mile site sits Meow Wolf, a $50 million triangular building that's sandwiched into the intersection of Interstate 25, West Colfax Avenue and Auraria Parkway. The 90,000-square-foot immersive art installation is scheduled to open this fall with a 450-person-capacity music venue, cafe and retail space.
"That's really going to bring a lot of energy to that end of the site," Duggan said.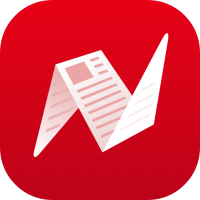 This is original content from NewsBreak's Creator Program. Join today to publish and share your own content.