By now, you probably know the basic rules of Instagram when it comes to posting content that will get seen: pay attention to what time your posts goes live; carefully curate images to grab the attention of those who are scrolling down their overcrowded feed; post often but don't bombard people with 380 pieces of content over the weekend. Good, we are on the same page, then.
However, as you invest more time and resources into creating a professional and engaging Instagram for your business, you may realise that, very often, you have to do more than simply publish content and expect it to perform at any level.
You then have two choices:
The most popular one is to blame the ever-changing algorithm of the Facebook-owned platform, who are currently boosting over one billion monthly active users – after all, it is hard to keep track of so many changes and to compete with a sea of content being posted every second.
Your second choice is to work hard and not be afraid of using any legal hack that can help your content and your brand to shine.
It could be that you use a little trick, such as adding stickers to your Instagram Stories; 83% of the time Stories which utilise stickers to enhance storytelling outperform those that don't use stickers. Or maybe what will work better for you is to reach out to between five and 10 micro-influencers, within your niche, and work closely with them by creating a series of tips that can be shared across both channels: your brand and theirs.
It is never too late to learn one or two new social media hacks. Here, 10 professionals share their experience and Instagram tips to help you reach a wider audience and harvest organic engagement.
Engage before you post
"You can support the spread and reach of your content by warming up your audience. So, just before you post, go on an engagement spree. If you're planning to put something out at a specific time, before you hit publish, spend some time engaging with other people's content. They will all then receive notifications saying that you liked their post, commented on their post, or responded to their story.  They're reminded of you and then it's likely they'll visit your profile and see the brand-new content that you've just posted."
Jodie Cook – entrepreneur and author of Instagram Rules.
Use polls to trigger engagement
"Regardless of whether you have the swipe up feature or not, the most helpful feature for engagement is polls. People want to feel like they're heard, even if the poll is funny (e.g. settle the argument once and for all – tacos or burritos?). This also gives you more content to post, within stories, by sharing the results.
I have found that, by doing this, regardless of the size of your audience, people are engaged and are more likely to keep watching your stories. IG sees this as engagement and will bump your posts up in their feed."
Carmen Smith – DIY Home Decor Blogger at www.livingletterhome.com
Properly curating your Story Highlights 
"Story Highlights are a great way of presenting your brand's message. They can be accessed any time and, if you're smart about it, you can curate them so visitors see exactly what you want them to see, in the correct order. For better results, strategize when creating your content. Plan a Highlights album from the very beginning, and upload in the order you want it to be seen, with the most relevant content being uploaded last. That way, anyone viewing the album will get the best content right at the beginning, as it's often rare for people to go all the way to the end of an album."
Jennifer Walden – Director of Operations at online marketplace WikiLawn Lawn Care
Show up on Stories
"You need to prioritise showing up on Stories in 2020. They are the first thing people see when they log into Instagram and they want to know your personality, be you an employee, a content creator or a brand. Stories are also binge-able – meaning you start watching the first one and can easily get carried away and watch them all. Keep in mind that, nowadays, tons of people only watch stories and rarely scroll their Instagram feed – unless they see a feed post shared in Stories. So, don't forget to share your feed posts to Stories as another way of increasing your reach"
Sílvia Pinho – Social Media Manager and VA Coach
Create a customized hashtag
"Besides using relevant hashtags, aligned with a specific niche, businesses need to have their own customized hashtag representative of their brand identity. This hashtag should be used in all their posts. This also enables them and their followers to easily access relevant posts."
Sandy & Vyjay Rao – travel bloggers at www.imvoyager.com
Engage with followers of similar brands
"One of the most important parts of your Instagram content strategy should involve building a solid relationship with an online community, and thereby growing that community exponentially. This means spending some time every day connecting with potential customers by liking and commenting on their posts with genuine, thoughtful comments. You can find these future customers by exploring hashtags related to your business as well as engaging with the followers of similar brands. Remember that 80% of Instagram's 1+ billion active users also follow brands, so be genuine and consistent with your communications and you'll find your community flourishing."
Ellie Pritts – Chief Creative Officer at www.supermassivesocial.com
Be creative while researching topics
"Figure out what your target audience wants to know by researching top viewed videos on Youtube, related to your industry, and make great content around that. At the end of the day, you should produce content for the followers that you want to eventually convert to a customer, so make sure you regularly deliver entertaining and valuable content that your followers will care about".
Tanner Chidester – Entrepreneur and Founder of Elite CEOs 
Be consistent during transitions
"To keep an Instagram business account relevant and engaging you to need to be consistent with what people followed you for. For example, someone who followed a business for food-related content does not want to see tech posts. If your business decides to transition to a different niche, expect changes in followers' behaviour in the short term; engagement will get lower and people may unfollow. New followers will join you for the new niche, as long as you remain consistent with this new niche with what you post. If necessary, have more than one account so you can stay consistent and highly targeted – it is easier to plan posts for two completely different niche accounts than trying to please an audience that is too broad with the same content calendar."
Raymond Cua – full-time blogger and founder of Travellingfoodie.net
Leverage your own network first
"I would say one hack when building your brand and audience is to start with your own network. Transition back to the basics and look at your personal network. Ask the individuals of your network to share your brand's social media page and account with their own followers and network. If you ask 50 people to do this and they share with 50 people each, your reach can grow at an immense rate… The main takeaway from this is consistency. Replicating this process, and then going outside your personal network to embrace new potential followers and community members, will allow you to reach and engage with new audiences organically. The key is to then prove to them why they should come back for more. You can do this successfully by having your network tell you what they want to see and what they find interesting. By implementing this basic step into your strategy you can grow daily, with growth visible right from the start. Stories are a good place to organically find and collect this information too because the responses come directly from your audience. It's all about giving your audience exactly what they hope to see from you."
Jessica Armstrong – PR and Social Media Manager at www.cuddlynest.com
Create audience habits
"To keep your Instagram business accounts relevant and engaging, always use Stories as the behind the scenes of your business. Post multiple slides throughout the day and include one thing that you do everyday repetitive daily feature, so you can maintain consistency (e.g. a morning drink at your office or your to-do list as a story slide). This helps people feel like they are along for the journey with you. Based on this, your followers will often return because they feel more connected to business growth."
Chelsea Clark – Co-Founder of influencer marketing platform momfluence.co
#socialmedia #instagramforbusiness #engagement #digitalcontent #instagramhacks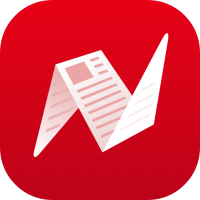 This is original content from NewsBreak's Creator Program. Join today to publish and share your own content.