As more people get vaccinated and social distancing restrictions get lifted in several cities across the U.S, we are all starting to make plans. Our dusty suitcases, hardly used in 2020, are being wheeled around airports. And although we have been grounded for a long time, that doesn't mean we will be happy paying full price when booking our next trip across the United States.
A recent American Travel and sentiment survey by Destinations Analysts found an increase in the number of unvaccinated travelers who say they will get vaccinated (32.1%, up from 24.7% on August 9th) and a record 58.8% of traveling parents of school-age children say they will have their kids inoculated from COVID-19. The proportion of American travelers who feel the pandemic situation will improve in the next month has gained 6 percentage points in the last two weeks to 26.3%.
The survey by the San Francisco-based travel and tourism market research firm also revealed perceptions of high travel prices in 2021, with almost 60% of respondents agreeing that travel prices are too high right now.
Despite these concerns regarding travel costs, 54.7% of those surveyed say leisure travel will remain a high priority in their budgets and 41.4% agree that it's a good time to spend on travel.
After being grounded for so long, we all could do with a travel break this year. Here, 10 seasoned American travelers share their number one hacks for getting a cheap flight within the U.S and making the most of a recent gained freedom.
1
Be flexible with your dates and destination
"My husband and I are avid travelers! We literally fly out of the country or domestically every single month for vacation. My best tip for finding cheap flights is to be extremely flexible. Our biggest bargain find was a flight from Orlando, FL to London, England for $80.00! This was in March of 2019, but the same rules apply today.
Along with being flexible, the best search engine for flights is Google Flights. You can literally view a map that shows you where you can fly and the prices are extremely accurate. "
Janelle Woods – IAM Holdings


2
Get an airline credit card
"Ticket prices change daily, so try not to buy a ticket the first day you search for one. There isn't a specific day that tickets are the cheapest (there is a myth that Tuesday is the cheapest but that is not necessarily true), so check back every day. You might also want to look for flights that are at really early or late times because those are often less expensive.
If you don't already have an airline credit card - get one. If you make consistent payments or even pay your bills using one of these cards you will quickly rack up miles and be able to fly for free or for very cheap. Especially for frequent travellers, airline credit cards are a must."
Brian Donovan – CEO at Timeshatter
3
Use Google Flights to find the best deals
"I travel with my family multiple times a year, both domestically and internationally. We are always searching for the best deals to make family travel more affordable.
Google Flights is a powerful search engine that can be used to easily make direct comparisons between different airlines, routes, dates, and times.
Its user-friendly interface allows you to apply a myriad of filters to find the best possible price for your desired date range or destination."
Martha Villaroman – Travel blogger at Go Places With Kids
4
Try last minute offers
"I always check prices to fly to the US last minute, as it's always so much cheaper. And trust me – I know how to buy plane tickets for a few dollars - I did just that last time around. However, it looks like this year things might be a bit different. For one, the dollar is pretty weak against the euro right now, which means airfares will be higher. Second of all - people are scared of flying after the Afghan disaster, so they aren't booking flights. But we can still find offers. Consider booking your flight on Tuesday because airlines release seats on Tuesday nights; the rate is often cheaper than on other days. Also, Tuesdays have more openings than Friday or Sunday."
Abby Ha – at Head of marketing at Cloom

5
Incognito mode to get the best bargains
"You may find when searching for a flight ticket that, if you return to a page after looking at it previously, the price has gone up. Don't worry, this is perfectly normal. Going off the information from the cookies on your browser, the site has detected increased interest in your flight, and as a result has revised the price for a ticket. To get the best deal, you don't want the site knowing you are interested. Change your browser settings to incognito or private browsing mode. This way your visits to the site cannot be recognized and, with a little bit of luck, the price will not fluctuate, leaving you with the option of taking it at the original price you saw."
James Crawford – Co-founder at shopping vouchers website DealDrop
6
Combo purchases to maximize discounts

"Booking your flight and hotel together as a package is still a great way to save money. Also, many airlines and travel sites are offering deals now in the parts of the world that are opening back up to travel. Also, check for flights out of other nearby airports. I'm lucky enough to live by three major airports, and there's usually a huge difference in price between flights out of each one."
Steve Oliverez – CEO at InsanelyCheapFlights
7
Join airlines' newsletters to land a cheap flight

Sign up for newsletters and be on the lookout for deals. Joining mailing lists from airlines will give you an insight into where you get the most savings. Yes, some of their schedules may not fit your itinerary, but you don't want to miss a good opportunity. Cheap flights are usually available for only 24 hours and if you're not keeping an eye out, you'll most likely miss out."
Francis Locknear – Founder at TheCostGuys
8
Fly from the perfect airport
"Finding cheap flights within the United States requires that you find the ideal airport. Visit the websites of your favorite airlines for information about the airports from which most of their flights depart. Look for ways to get to this airport at an affordable cost, whether that means renting a car, train, or even car-sharing options. Once you identify the cheapest departure airport, you will realize how many cheap tickets fly within the U.S that you can find."
Cathy Mills – Director of Strategy at NetInfluencer
9
Use comparison flight apps
"There are certain apps that do the job of going through all available flights online from different websites, airlines and sites, and then bring you the best deals possible. One of the advantages of Skyscanner is that you can check out the price per month and select the cheapest date to fly to a specific destination. This helps ensure you're getting the best deal possible.
Jerry Han – CMO at PrizeRebel
10
Consider One-Way Flights
"Buying round-trip flights may sound convenient but booking one-way flights has sometimes proven to be more cost effective. An average fare changes over 70 times, going up and down until the time of your trip. So, my advice is to keep an eye on one-way flight prices so that you can keep your trip as low-cost as possible."
George Kamel – Personal finance expert
#bargainsflights #UStravel #travellingintheUSA #travelhacks #traveltips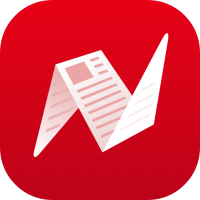 This is original content from NewsBreak's Creator Program. Join today to publish and share your own content.