Do you know that garbage truck often making as much noise as possible while coming down your street? Well, people in the U.S toss, daily, enough trash to fill 63,000 of those garbage trucks – 4.4 pounds of trash every single day, to be more precise, according to the U.S Environmental Protection Agency (EPA).
But some Americans are welcoming part of that unwanted burden into their homes: meet the resourceful people across the country making the most out of someone else's trash. For some, it was acquiring a new piece of furniture that could fit their budget that drove them to pick up an item from someone's pavement. For others, a passion for upcycling has made them spend time and money on repurposing unwanted items and turning it into a completely new and usable piece. Some Americans are turning trash into gifts and, unsurprisingly, some people have been making money out of their neighbor's trash.
This week I spoke to citizens mastering the art of spotting free goods on the streets and finding treasures around the corner.
A commercial freezer
"I guess I would rather admit this to a complete stranger writing an article than my wife and kids who live in the house with me. The reason I pick up items from the trash is kind of weird...but I get it from my late mother.
She would always take me with her in her big green minivan on the night before garbage day looking for treasures. I should be embarrassed...but after so long, I'm essentially shameless about the matter.
I found a commercial deep freezer just last year from a restaurant that had recently shut its doors for good. The problem was it would not cool. I had a technician come check it out; turns out it just needed freon and a small leak repaired to function correctly, and now that baby sits in our garage storing enough meat for my family for the next 3 months."
Perry Knight – blog writer at cycling guide Wheelie Great

Sustainable décor with tires
"My friend is a car enthusiast and has a lot of used tires on his garbage bins. To be honest, I asked him to donate them all to me instead of just dumping them at the trash site.
I use the tires as flower boxes in my garden. I just paint them with designs in order to improve the appearance of the tires, then put holes in them for proper drainage. I am proud that I am making a way to reduce rubber waste, as this material is not easily degraded. I hope these sort of ideas can be adopted by other people too."
Willie Greer – Founder at The Product Analyst
An old church pew now lives in my dining room

"I have several pieces of picked 'garbage' but my favorite is an old church pew. I was out walking and spotted an old wooden church pew. It was at least 8-feet long and in good shape. I knew I couldn't carry it home, so I took a pic and sent it to my husband. Within minutes, he was there with our car.
It had its share of cobwebs and sacs of eventually-emerging spiders, but otherwise was in great shape. It now lives in my dining room and is great for guests."
Lisa Andrews – Med and owner at Sound Bites Nutrition, LLC


Trash decor
"I will happily admit that my chair is from the garbage dump. I think it's an Ikea Poäng chair that had spent some time living outdoors. The fabric cover was dirty but otherwise fine. I sanded the scabby varnish off and then stained the wood ($20 max). After reassembling, we put a lumbar pillow and beaver pelt on it and it's now gorgeous. You'd never know it came from the dump…until now. I could sell it for $50-75 (without the fur)."
Vanessa Ægirsdóttir – Jewellery Designer & Textile Artist


We created a Facebook page devoted to free stuff
"I have found so much stuff in other people's trash: several lamps, an old oriental rug, several dining room chairs, a set of dishes, many glasses and coffee mugs, drapes, and even some linens (lots of dog towels). I live on the far north side of Chicago in a very high density neighborhood, and people put out usable stuff all the time. In fact, we now have a Facebook page devoted to free stuff and people like me post photos of 'alley finds'"
Robyn Michaels – Retired dog groomer
An oval mirror that was perfect for my hallway
"A few years back I was heading to my car after meeting up with a friend and I saw that there was an oval mirror, probably about two feet tall and three feet wide, in someone's recycling. It had a wooden frame that was dusty, and paint that was chipped. I thought it would be perfect for my hallway. I bought sandpaper and new paint to give it a refresh. I spent less than $15.00 on it and could probably sell it for at least $60.00."
Karen Lee – Founder at Things Around the House

Wife didn't know their coffee table came from the bin
"Struggling to find a modern coffee table with a reasonable price tag, our living room was left without a table for over 4 months. While out with friends on a Saturday night, I spotted a coffee table left on the curb side looking exactly like what we wanted! I brought it home and didn't spend a dime on repairs. 8 months went by before my wife found out the real origin story of the table."
Ash Kaushik – blogger at Ashanpri
Mid-century armchair now worth $200

"I found a mid-century teal and dark green vinyl upholstered armchair on the side of the road that someone had tossed out. I invested some elbow grease and time into cleaning it up then spent a few dollars on some sandpaper. Using some leftover wood oil, it came up beautifully. It now sits nicely in my bedroom, and I reckon it'd be worth between $100 and $200 on eBay!"
Daniel Adams – Co-Founder at cosier.co


Treasures from rushed students
"My mother-in-law works at a college and, when school's out for the summer, she digs around in trash piles and dumpsters on and near campus to find treasures. We have so many things from her scavenger adventures, including plastic drawers, art supplies, and even some IKEA furniture. Most of the stuff she collects is almost brand new but was thrown out by college students in a rush to clear out their apartments at the end of a lease."
Emily Hardy – Content creator at Honestly Emily Rose


One Man's Trash Is Another Man's Fireplace
"A few years ago, I was driving down the street and saw pieces of an old-school cast iron fireplace. All the parts seemed to be there, so I loaded them onto my pickup and took them home. And indeed, no parts were missing. So, after assembling and a few days of restoring, what I got was a beautiful fireplace that currently decorates my living room."
Mike Miller – Editor-in-Chief at Wilderness Times


Turning trash into a gift
"To be perfectly honest, I have owned quite a few items that were found in somebody's trash over the years, especially when I was studying at college and had little money. Some people leave their old, unwanted belongings out on the street to be collected and I have taken home and upcycled old armchairs, bookcases and even table decorations before.
My favorite item used to be a green and gold Victorian fruit bowl made of glass and brass. I polished the brass and soaked the glass bowel in water and vinegar. The piece looked absolutely stunning afterward and used to be
the centrepiece of my living room table. I gave it to a friend who was in love with it a couple of years ago."
Maria Juvakka – Founder at Chic Pursuit
Other people's trash has made me money
"Over the past few years, I've made over $1,600. What started out as finding a box of used DVDs (which I still own) has led to me owning a fully operational NordicTrack Studio Bike with 7" Touchscreen; valued at $600 at Walmart. All I had to do was wipe it down and plug it in! I still use it to this day!
Giovanni Berdejo-Gallegos – Photographer
#recycling #foundinthebin #upcycle #sustainableliving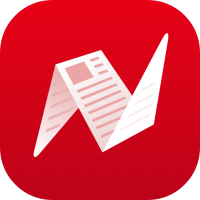 This is original content from NewsBreak's Creator Program. Join today to publish and share your own content.