Everyone likes getting something for free and when it comes to digital images it is no different.
Free images can help small business to scale content production. They can also enhance reach when used to illustrate a blog post. In fact, more and more people are using free images that are widely available on digital platforms such as Canva.com, an Australian design app which, in 2020, doubled its valuation to $6 billion.
If it is beautiful and up for grabs, what harm can free images cause?
Here digital creators, businesses owners and publicists weigh in on the pros and cons of using free images that are available on the internet.
Limited range of free images can slow you down
"I use a mixture of paid subscription stock images (Envato Elements) and free stock images (Pixabay, Unsplash) for both my own and my clients' websites and social media.
Free sites are absolutely amazing for providing some really appealing-looking visuals for people who are designing content on a budget. But, on the downside, free images are available to the many. This means you will start to see the same content cropping up in multiple locations. This repetition won't be as obvious to the regular internet user, as they don't spend their days trawling these image libraries – but once you know, you know! Another downside of free stock images is the range available. It can be a lot trickier to find the right image to suit your content when compared with their paid counterparts."
Jessica Bents – Digital Specialist at www.pbjwebdesign.com
You could be using a copyrighted image without even realising
"We have Canva Pro, which gives us access to lots more images than the free version of the graphic design platform. But we also use free libraries to add to our content.
There are negatives of using free online images, such as the images not being uploaded by the copyright owner themself. Sites such as Unsplash and Pexels make it easy for any photo to be uploaded, even if there is no permission from the copyright owner to do so. As a result, you could be using a copyrighted image without realising.
Rhiannon Moore – CMO at www.evopure.co.uk
You will spend more time finding images
I still haven't made the decision to pay for a stock photo subscription, I use the free photos that are available online on sites like Pexels. I love these photos as they are high quality and free, but I also know two things that makes me want to stop using them: they are not unique and I don't always have time to find the right photos that match my site colour theme. If I decide to take out a subscription, I am sure it will be easier and less time consuming to find images based on my needs."
Ekta Swarnkar  – Blogger at www.tiasays.com
Make a plan to stop depending solely on image banks
"Free imagery can be high quality but the amateur photographers creating them don't generate many images for B2B use. Particularly for niche markets like ours (voice-over) it can be very difficult to find suitable images in free libraries. This is why we mainly use paid images for posts we intend to boost on Twitter or Instagram. We do use free images for standard posts and it's always worth checking in both free and paid libraries to find images that work best for the specific post. If you intend to boost the post, it's almost always worth paying for the best image. Occasionally you will find a gem for free but in most cases the paid libraries have better quality images covering a wider variety of topics. As our business grows, we anticipate gravitating away from image libraries toward using more user generated content in our posts."
Al Black – Production Director at www.voquent.com
Free libraries will require you to be flexible with your search
"We use both Shutterstock as a paid subscription, and Unsplash as unpaid, to go with our written articles. Free imagery can be better than stock images as the photographs often look more authentic. Some are more artistic and more beautiful as well. On the other hand, with free images it can be difficult to find photographs showing exactly what you want for a particular article topic. You may have to be more flexible with the subject of the photograph."
Sophia Nomicos – Founder at parenting and lifestyle website www.masandpas.com
#digitalcreators #contentmarketing #socialmedia #digitalcontent #photography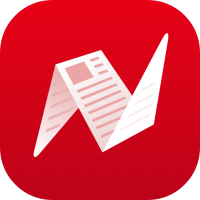 This is original content from NewsBreak's Creator Program. Join today to publish and share your own content.