Labor Day's weekend reservation volume is 89% higher compared to the bookings we saw in 2020 and a 46% increase from pre-COVID 2019, according to a recent study released by Guesty, a property management platform for the short-term and vacation rental industry. However, with the average nightly rate this year for Labor Day weekend being around $314/night, a 29% increase from 2020 pricing ($244/night) and a 52% increase compared to pre-COVID 2019 rates ($207/night), many Americans will, understandably, choose more budget-friendly ways to spend the upcoming holiday.
For the money-conscious family wanting to spend quality time together without breaking the bank, what are the options out there?
Here, creative Americans share their hacks of how to make the most of Labor Day on a shoestring.

Hike and save
"For a fun and unique Labor Day that doesn't break your budget, go camping or hiking! Depending on how far you travel, your only costs should be gas money, keeping your Labor Day celebration down to around $30."
Cara Berkeley – money saving expert at Penny Polly blog
Try a cookout with friends
"Labor Day can still be enjoyed on a shoestring budget. You can have a cookout with inexpensive foods like hot dogs and hamburgers or create a potluck-style event by asking guests to bring at least one dish to share."
Aiden Cole – Co-Founder at Nailboo.

Have a family picnic in the park
"A family or friend picnic potluck in the park is a great way to keep costs down. If each person or family member brings a pre-cooked item, a lot of money can be saved for the get-together. One dish that feeds 10 people,
like enchiladas, can be made for less than $20. Planning picnic games that you can find on the internet is also free. Each person or family can also bring their own chairs, plates, and cups."
Khari Washington – Broker at 1st United Realty & Mortgage, Inc.
Head to the park with friends
"To make the best of Labor Day on a shoestring, you could visit a local national park. Many of them are free, and you can take a cheap picnic lunch with you for your friends and family while enjoying a hike and the natural surroundings around you."
Sheila Chaiban – CEO at One Ocean Beauty
Hit the beach with a packed meal
"A great way to make the best of Labor Day, when on a budget, is to plan a free day at the beach. Pack a lunch and take some blankets from home. Then, go enjoy the waves and take in the sun without having to spend a fortune."
George Fraguio – Vice President of Lending at Vaster Capital
Shop at local supermarkets while traveling
"When you're traveling within the US, it's far better to buy food at supermarkets rather than restaurants. Unless you're specifically traveling to a well-known local establishment, the food you find in your destination is the same as the restaurants you have back home. You can lower food costs by up to 40% by simply cooking on your own while traveling, which leaves you with more money to spend on fun activities."
Mykola Tymkiv – COO at MacKeeper
#Laborday2021 #savingmoneytips #USLaborDay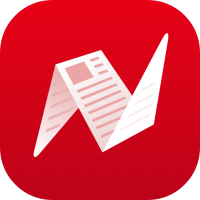 This is original content from NewsBreak's Creator Program. Join today to publish and share your own content.