I have been to Los Angeles six times – and magically managed to get lost all six times. It is actually quite easy to lose your bearings in a county with 88 cities, and where you need a car to go anywhere. Distance and prices hardly stop millions of people from moving to LA every year, some to start a business in tech, others to chase dreams of stardom within the thriving entertainment industry. And with so many entrepreneurs and dreamers relocating to one of the most popular and populated areas of the U.S, it is no surprise that finding a place to live can be as difficult – or more difficult – than finding directions in a county with over 400 neighborhoods.
But if you are moving to Los Angeles for the first time, you will soon realise that you are unlikely to share a zipcode with Britney Spears, Leonardo DiCaprio, or Kim Kardashian.
Don't despair in case you haven't 'made it big', yet.
There are affordable areas within reasonable commutes of the most important locations, as long as you are not afraid of trying neighborhoods that aren't flooded with celebrities. Crucially, they will make up for it with the quality of life and realistic rental prices they offer.
Here, professionals working within the LA real state market share their tips on the cheapest areas for renting in Los Angeles.


San Pedro from $1,270
"Los Angeles has been a very expensive place to rent for a while now. However, there are many places you can rent in Los Angeles for a reasonable price. The place I recommend is San Pedro in Los Angeles. Crime in San Pedro is below average in LA and is a place along the water. There are many cultural attractions in San Pedro, and it seems to be growing in interest for many real estate investors.
Furthermore, the median rent of a one-bedroom apartment is $1,270 and a median two-bedroom is $1,758. The average rent is $1,585. San Pedro keeps you close to LA while allowing you to live in a suburban environment."
Darren Nix – Founder at Steadily Landlord Insurance
Affordable views in the Northeast of Downtown LA
"Montecito Heights lets you be close enough to the city to see it while still being in touch with nature. This neighborhood sits just four miles northeast of Downtown LA, amid steep hills that lend an array of spectacular views. Multiple stops on the Gold Line connect Montecito Heights to Downtown LA or Pasadena in less than 25 minutes. The average 1 bedroom apartment will set you back approximately $832 per month ($984 less than the city average). Two-bedroom flats can be found from $1,309 per month ($1,248 less than the city average)
Yurii Brown – Founder at Coffee Geek Lab

Save $900 on a 2-bedroom apartment
"Atwater Village is a hip community tucked between Glendale and the Los Angeles River. It's a charming neighborhood in a great locale that contains a vibrant commercial district of diverse restaurants, trendy shops, and local offices in a walkable environment.
A one-bedroom apartment will set you back $1,523 monthly, which is nearly $300 cheaper than the median price for 1BR in LA."
Stephan Jacob – Editor at Android review website Best For Android
South LA from only $1,100
"The average price of a single-bedroom apartment in LA is nearly $2,000. That means, many either live with roommates or spend most of their income paying for their rent. A report from a few years ago even shows that one must have a six-figure salary to afford a typical two-bedroom rental in Los Angeles.
Of course, there are still a few apartments that are more affordable. The farther you look for a rental, the better deals you will get. One of the places where you can find a rental lower than the average is in South Los Angeles. The mega-community has been one of the most affordable in Los Angeles for renters and buyers. The eastern part of South LA, which is neighboring downtown, has a two-bedroom apartment which is $1,900 and a one-bedroom rental for $1,100."
Lynda Le – Nail technician and blogger at Polish Perfect

For those who don't mind the heat
"North Hills is a top discount destination for prospective renters. It's cheaper because it lies far from the core of Los Angeles, which brings its cost down. It's in Central Valley, so it's bound to be a bit hot, but the average rent for a one-bedroom apartment is $1300, whereas, for a two-bedroom, it's $1,650. Considering the much higher rental costs within the city, these rates are more manageable.
Tarzana is a great choice if you can handle the heat. Located near Woodland Hills, it's one of the hottest places in LA, but has a manageable rental price tag. Well, if you're okay with the heat, you have a great deal on your hands. With a median two-bedroom rent priced at $1780, Tarzana is a great choice if you're running on a tight budget."
Martin Orefice – Founder at Rent to Own Labs


Diversity for less
"I could say that Jefferson Park is the most affordable neighborhood to rent a place in LA. The median rent is $1200/month. It is a small and diverse community that offers residents a mix of an urban and suburban feel.
Kimo Quance – Real Estate Broker
#LA #LosAngeles #RentingInLA #LArealestate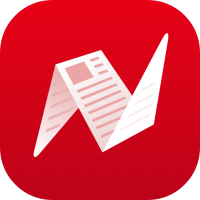 This is original content from NewsBreak's Creator Program. Join today to publish and share your own content.