After being unable to travel for a very long time, some of us have started to make plans for a holiday abroad. But how can you start saving money for a holiday instead of relying on your credit cards for everything?
There are lots of creative yet simple ways to save for a holiday so you can spend some valuable time away from your city.
Here, smart savers share their tips on how to fund a dream holiday. You will find out that it is never too late to start and that you can make a little extra money in places you never thought.
Round it up
"Start rounding up all your weekly / monthly outgoings to a full figure (such as up to 10 from 8.90), e.g., your food shops, bills to pay and clothing you buy. Then add this extra amount into a savings account. Little by little, without realising it, you will soon start to build up a nice savings pot ready to use on your next vacation!"
Gemma Tedaldi – Blogger at www.thetravellingtedaldi.com
Get some extra working hours
"I have already made travel plans for this year. In order to save money, try to get a side job, just for a short period until you've saved up. This is so that whatever you earn from there will go directly to your holiday expenses. I am currently doing this right now and my holiday funds are looking good!
Tony Grenier – CEO at www.instrumentalglobal.com
Create a PayPal account
"Like many people, I've always struggled with saving money … at least until I discovered a simple method: I created a PayPal account. And every month, when I get my salary, I transfer 200 dollars to my PayPal. I don't have a debit card for my PayPal, so it's impossible to spend the money unless I transfer it back to my bank account."
Claire Grayson – Psychologist and content writer at www.personalitymax.com
Review small outgoings
"I run a small business (launched just before the pandemic) and have a young family, so we have to work hard for treats like holidays. First, we regularly review the basic expenses we're a little lazy about. That means regularly reviewing utilities and using comparison sites to get a better deal. The difference we find goes into a dedicated savings account. We also use a round-up app to deposit extra change from everything we buy. These little efforts produce a surprising amount of money over the course of a year."
John Bedford – Founder at www.vivaflavor.com
Budget in advance
"The most basic advice for how to save money for a holiday is just to simply factor it into your budget. If you don't have a budget, then I would highly recommend making/using one.
With most budgets, people will have rent/mortgages, groceries, bills, council tax and so on, and then they might have another category for luxury spending or eating out etc. To save for a holiday, allocate a portion of your income towards your holiday, once you know how much it will cost, and then set aside an appropriate amount each month."
Scott Nelson – Founder at www.moneynerd.co.uk
Say goodbye to streaming services
"My tip for a quick way to save for a holiday is to cancel ALL the streaming services you're subscribed to - Netflix, NOW TV, Disney+, etc. (and, if possible, your TV licence). Then, wait a week or two, and ask yourself - Which streaming service do I miss the most? What one do I want to watch RIGHT NOW?
Then, only resubscribe to that single service, and use it until you're done with it - at which point you can cancel it again and possibly subscribe to the next one."
Or Goren – Editor at www.cordbusters.co.uk
Use a saving app
"Let technology do your saving for you with an app such as Digit. You start by setting a goal and the app will then calculate your incomings and outgoings, and each day it will reserve what you can afford in a savings account for you.
You will hardly notice the amount being withdrawn, but you will see your savings adding up."
James Crawford – Co-Founder at www.dealdrop.com
Ditch meat
"My best way to save money for a holiday is to go 'meat free' for the month.
There are lots of vegetarian meals that taste great, are super cheap and very easy to make.
Buying meat can be so expensive. So, avoiding meat products for a few weeks can drastically increase the amount of money saved for a holiday."
Michelle Adenle – Food blogger at www.mymorningmocha.com
Spring cleaning can fund your Summer
"Sell your unwanted clothing & ornaments on eBay. Then try buying items at car boot sales as cheap as you can to then resell. Make sure you have the eBay app on your phone when you go to the car boot sale, so you can check sold listings for that item, to see how much it sells for. If you can't get to a car boot sale, try charity shops. Watch your pennies turn into holiday savings."
Karen James – Lifestyle Blogger at www.thegeordiegrandma.co.uk
Find a saving buddy
"The best way to save for a holiday is to have a savings buddy. Research shows that accountability is one of the most effective ways to maintain financial (and fitness) commitments. By telling someone that you promise to
save $x per month, the person can hold you accountable if you break your promise."
Zach Reece – Chief Operating Officer at www.colonyroofers.com
Rent out a room in your home
"One clever way to have money for your holiday without breaking the bank is by listing space in your home on Airbnb. Don't have a spare room available? There are tons of ways to get creative with an Airbnb listing. You can host people in a tent in your backyard or let guests crash on your couch. You could also rent out your entire home, stay with a friend or relative, and split the profits with them."
James Bullard – Founder at www.soundfro.com
#traveltips #savingforaholiday #travel #smarttravellers #vacations2021 #howto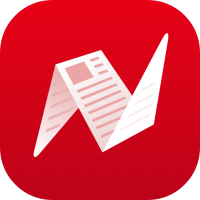 This is original content from NewsBreak's Creator Program. Join today to publish and share your own content.