A all available tools to adapt and measure your social media performance seems no longer apply, due a lot more people staying at home – and lots more working from home, marketeers are asking themselves how to effectively measure skyrocketed traffic.
A study of 17 countries released by GlobalWebIndex last year indicated that 47% of internet users aged 16-64 have been spending longer on social media since the pandemic. Additionally, in the US specifically, data from a Social Content Rating research by Nielsen pointed to a surge in social media app usage, with ratings of mobile app usage going from 20.8% to 24.1% during February and March alone.
However, what normally would be a good thing – Yes, more people, from all over the world, seeing your content during lockdown – also made it much more difficult to quantify and measure digital performance in the sea of data delivered both by the native and external social media analytics tools.
So, how are marketers and business owners measuring social media engagement and its tangible results in a year where everyone is online but not necessary consuming?
Monitoring content shared on private groups
"We're in the vacation rental management space and our business has been decimated by the Covid-19 pandemic. With mass cancellations in our industry, we began creating content to help fellow Airbnb and VRBO hosts navigate these difficult times. We distribute our content to tens of thousands of members in private Facebook groups but, most importantly, we ask nothing for it in return. It is already resulting in new bookings and we noticed a 314% increase in our website traffic."
Keiran Griffiths – Managing Partner at vacation rental site www.liftylife.com
Video content performance
"Our company has taken this time to create and share video content on social media. Users are clamouring for fresh content and videos are a great way to break up the static images we typically see on feeds. As a result, we have noticed a 15% increase across our social media channels, as well as a 5% increase in web traffic, with people spending more time on our website. We are now watching impressions and views more closely to measure what type of videos our audience likes most, so we can match their expectations while posting content in the future."
Emily Carroll – Marketing Coordinator at DriveResearch.com
Content focused on employees
"We are bringing individual employees' posts to the forefront of our social media strategy as they are our most powerful PR advocates, and it has been massively successful, with an average increase of 187% in social engagement and 122% in site traffic for the company. Creating content focused on our employees and the issues that matter to them encourages employee social engagement, which then taps into their personal networks and further increases the reach of and engagement with posts.
We are a full-service event management company and, although the events industry has been heavily affected by lockdown measures, content focused on employees that are then shared by them will always outperform a post centred solely on the company. Our regular content monitoring, using Google Analytics and our social platform's insights, shows that tapping into our employee's social graph is paying off."
Lizzy Gaona – Director of Marketing at Meeting Masters, Inc.
Split tests to understand new followers
"We're concentrating on measuring new followers, specifically how well we're retaining them and generating engagement. These are the most important benchmarks for the company in the long term.
We're segmenting our analytics and running split tests on our social content, to determine what works and doesn't work with this new audience, and how they differ (or don't) from our core followers."
Polly Kay – Senior Marketing Manager at www.englishblinds.co.uk
Performance of Geo-location content
"The tools we rely on the most to measure social media engagement are Instagram Insights and our own marketing analytic reporting software. Our results show that, over the past few weeks, local social media engagement has, indeed, spiked significantly. For example, a dealership we work with, located in Ottawa, now has Ottawa as its top audience location, as opposed to being spread out by outskirt areas.
We've also noticed that these individuals are engaging on social media with a more even spread across the course of the day, as opposed to one specific time — which was the case before the pandemic broke out. With this knowledge, we know who exactly to target (local individuals based on the location of the brand), as well as when to make our posts, in order to generate the most engagement possible with our audiences."
Marlee Stein – Social Media Specialist at seoplus+
Google Analytics to measure enhanced CTR
"Since March 2020, we're using Google Analytics to measure the CTR of our social media contents instead of Facebook Analytics to measure any other engagement metrics. Our CTR has increased by 23% due to excessive consumption of social content while people are spending more time on social media platforms during our current lockdown."
Andrei Vasilescu – DigitalMarketing Specialist at DontPayFull
#socialmedia #measuringsocial #contentcreation #smallbusiness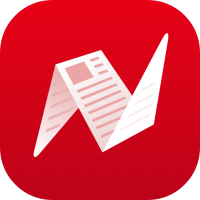 This is original content from NewsBreak's Creator Program. Join today to publish and share your own content.