Although Coronavirus forced us to spend a massive part of our lives online last year, not all of us spent our virtual time the same way.
Some people have spent 100+ days quarantined at their homes and away from friends. They have used this time to learn a new language, find out how to bake banana bread, or catch up with Netflix. The more adventurous people have even tried to learn a completely new skill or join a fitness class – an often-failed attempt to burn off extra weight piled up after the recent extra trips to the fridge. The pragmatic ones used the extra time in front of the computer to dust off their CVs and update their LinkedIn profiles, getting ready for the worst.
And lots of us spent valuable time livestreaming about things we used to do before the global pandemic and the things we had been doing from home ever since. Broadcasting our lives through Instagram, YouTube and Facebook became the new cool thing to do. You could keep your friends – and strangers – updated in bulk about what you have been up to during the pandemic.
A month after lockdown became a reality, livestreaming on Instagram saw a 70% increase in use in the US. Not long after that, to capitalize on the recently gained traffic, the Facebook-owned platform changed the way people shared their content. Instagram released their own Instagram Live: instead of uploading it to Instagram Stories, Instagram Live gave you the option of saving, deleting, or uploading your content to IGTV – an area of the 1 Billion active-users social media platform that had lacked content and viewership since it was launched in 2018.
Fast forward into 2021 – and endless hours of people sharing their lives in the COVID-19 era – social media fatigue is starting to appear, with the number of live streams dwindling as people try to find their way back to digital normality.
So, moving forward, as the world slowly returns to normality, will people still be interested in watching someone else's lives online?
We are tired
"During the pandemic, as Americans stayed home or were ordered to stay home, we looked for ways to distract ourselves. We streamed movies and TV shows on Netflix, Hulu, Amazon Prime, and Disney Plus. We watched YouTube videos. And we spent a lot of time on our phones on social media watching live streams from musicians, comedians, actors, and anyone who could distract us while we waited for the pandemic to pass. Only it hasn't passed. Parts of the country have opened up, closed again, then opened up again. But as we waited, we found new things to do beyond our phones. We started going back out into nature, or going to open-air seating restaurants, or even went shopping with a mask on. We spent weeks and months staring at our phones while longing for non-virtual human companionship. Americans love to be left alone, in our homes, staring at a screen. However, when it became the only option, we suddenly wanted to do anything but scroll. Now that we are becoming accustomed to life alongside a pandemic, we are finding a much wider range of activities to engage with. There will be plenty of time for social media influencers to go back to giving makeup tutorials, home workout tips, or just telling us about their day. But for now, we want to be outside, even if it is outside taking pictures of nature to post to social media."
Andrew Selepak – Media professor and director of the graduate program in social media at the University of Florida.
You must re-invent live interaction
"At the beginning of this pandemic, last year, we were going live on Instagram just like everyone else. But then we built an in-app live feature and we have seen more success on our own app than on Instagram. On any given day, between a third and a half of everyone on Supergreat tunes into our lives, and over 80% of those who join stay until the end. Our lives are unique to our community. We feature everyone from makeup artists and brand founders to celebrities and our own users. Besides having reward drops during these lives, where users can redeem the Supercoins they earn through making amazing videos, we also have interactive events like trivia and live auctions. We also have more features coming soon."
Tyler Faux — Co-Founder & CEO of video beauty review app www.supergreat.com
Only serious content creators will last
"I don't think people have run out of live stream potential; they just aren't fit to be content creators. The beginning of the pandemic, although scary, was an exciting time. People were coming together in an online space, sharing their ideas, and getting great responses. Now that this reality has become more "normalized", and people just want things to go back to how they were before the pandemic, the excitement has calmed down. Those who took their shot at the social media live scene enjoyed what they had when it lasted, but the simple truth is that it was just a trend. Not everyone is a content creator; yes, we all like to share our content online, but creating live videos and making sure you come up with something new each time takes a lot of work. So, when the trend of sharing live videos of your house/office died down, those who aren't content creators stopped taking part in these types of videos too. Trends come and go. In the future, there may be another one, but for now, the main people you'll see doing live videos are those doing it as a profession.
Carla Diaz – Co-founder of broadband search website www.broadbandsearch.net
People consume content that is interesting and different
"This is the reason why Livestream views of people who talk nonstop about their daily lives are dwindling. With everyone staying at home, we all experience similar things/ Watching others do what you already do is pretty bland and boring.
People are still watching streams. However, they have likely moved on to more interesting things. There is a bigger chance people will want to watch a five-minute speed paint of some art than spend 30 minutes of their life listening to a stranger talk about their day.
Bottom line: If you would like to get noticed on online streaming platforms, bring something new and unique to the table."
Aaron Simmons – educational blogger and founder of www.testprepgenie.com
Learn to make your live broadcast work for you
"Facebook prioritizes posts that are the most relevant and engaging for users. So, it pays to know what interests your audience. Plus, you will want to use smart tactics to get noticed when spending time doing a Facebook or Instagram live to promote your business.
Schedule and promote your broadcast, so more viewers know about it ahead of time. Once you are live, start immediately. Remember that shortly after you "Go Live" the Facebook Algorithm gets busy trying to gather a crowd. We are all very familiar with the notifications, but actually, they don't all go out at once. I have seen it take as long as 15 minutes for someone to receive a notification that a page they follow was live.
Also, encourage interaction with your live viewers. It's very important to make everyone who's watching you feel as involved with the stream as possible. From the moment they start engaging with you, you must acknowledge it. Making an honest attempt to interact with every viewer is how you create a really engaging live broadcast. In some cases, there may be too many people. However, the most important thing is that viewers know you are doing your best."
Tal Shalef – Realtor and Co-Founder of www.condowizard.ca
People prefer to watch content at their own pace
"It definitely feels like live peaked earlier in the pandemic and is starting to slow down. People jumped on live because of the ease of it but I think the two biggest challenges for people producing this type of content are the quality of production and consumers' busy schedules. We live in an on-demand economy where most people prefer to watch content when they want to watch it. With the Netflixes, Hulus, and Youtubes of this world, people like to watch content at their own pace. Sports historically is the one exception where people prefer to watch it live. People live such
busy lives that it is often very challenging to have everyone ready and tuned in at a very specific moment, which I believe most individuals who explored live earlier this year underestimated."
Matt Tuffuor – Content creator and Co-Founder of Toasted Life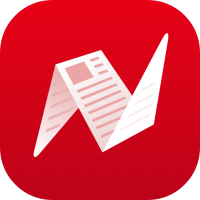 This is original content from NewsBreak's Creator Program. Join today to publish and share your own content.