The complete guide on how to start freelancing, from choosing a skill, mastering it, building portfolio and offering on freelance websites.
have a knack for writing? Can you illustrate? Are you an expert in economics? Whatever your skills, freelancing could be the perfect way to make some extra money.
Freelancing is a great way to be your own boss and set the terms of employment. If you're feeling stuck in your current career or just looking for some extra cash, freelancing might be right up your alley. But how do you get started with freelancing?
Before we discuss how to do freelancing, let's discuss What freelancing is and its pros and cons.
What Is Freelancing?
Freelancers are self-employed individuals who provide professional services to clients. They work from their own homes or offices and set their hours.
The term freelance means "for hire," so freelancers can pick up assignments that will fit into their schedules, such as editing, writing, design projects, graphic layout jobs for newspapers and magazines, etc.
Freelancers make their hours and work as much or little as they want. There are no deadlines to meet, so freelancing is perfect for those who like variety in how often they do something.
What are the benefits of freelancing?
Freelancing has many advantages over full-time employment. Let's discuss some of them:
You are your own boss. You can work when you want to, how much you want to, and on whatever it is that interests you the most.
Freelancing provides a lot of flexibility regarding where they work from -- this could be from home or any other location with an internet connection.
You will have more time to spend on other things you enjoy or family and friends.
You also won't be tied down by schedules, the dress code, specific work hours, etc. You can choose your own path in life and do what's right for you.
Freelancing enables a variety of experiences - this means that no two days will be the same.
It's easier to stay motivated when you are your own boss instead of being told what to do by someone else. You can work on things that interest you and not feel like a dead-end job with no future prospects.
What are the risks of freelancing?
Freelancing has many advantages over full-time employment, but it also comes with a few risks. Let's discuss some of them:
The most significant risk is that clients might stop ordering your services, which could mean losing your income.
Freelancing is a business, and if you don't market yourself, do some networking or get out of your home office enough to meet new people, it could be hard to find work.
You will have less pay at the beginning when freelancing than you would in a full-time job.
Freelancing can take a toll on your social life because you will be working from home and not going out as often. This could result in loneliness or isolation.
Freelancing can be the perfect career for someone who wants to work from home and set their own hours but make sure that freelancing is right for you before quitting your current job.
Ok, so now let's discuss How to Start Freelancing?
How to Start Freelancing
Here are the steps that you can follow to start freelancing:
1. Decide Your Area Of Interest
The first thing to do is decide what area of interest you want to go into. You can either choose to go into writing/editing, graphics design, or accounting-related services. You shouldn't pick an area that you are not comfortable with because then it would be difficult for you to provide proper results.
Let me share with you some popular Freelance Services:
1)Graphic Design
2)Programming/web development
3)Writing/Copywriting
4)Virtual Assistance
5)Social Media Manager
6)Advertising/Online Marketing
7)Search Engine Optimization (SEO)
8)Photo and Video Editing
9)Accounting and finance-related services
10)Voice Over
11) Modeling
2. Master The Skill Set
Once you've decided on your area of interest, now the next step is to master your skill. It is easy to find out what freelance services you can provide and how much you will get paid for them. But at the same time, it may take a lot of time to learn the skill needed for that particular job, so don't underestimate yourself. You need to work hard and perfect your skills if you want success in your career as a freelancer.
Even though it takes time to master your skill, once you have accomplished that, it is very easy to find clients. You can learn almost all the skills from YouTube for free.
You can also enroll in Udemy Courses to learn famous freelancing skills for free. Digiskills is an online university created for freelancers to help them in their careers. You can learn WordPress, Copywriting, Graphic Designing, Autocad, and many other freelance skills for free. You'll be get certified after the completion of the course.
3. Take The Leap
The final step is to take the leap. This means that you have learned everything about your skill, and now it's time to include yourself in the freelance community. You can share your work with other freelancers by becoming a part of forums, online groups, and social media pages. I recommend joining Facebook groups like Freelancers and Freelancing Community.
4. Create Portfolio Website
Create a website that showcases your work. This is great for showing potential clients what you can do and why they should hire you. Include info about the services you offer, samples of previous projects, and testimonials from past customers to show what kind of value you bring to them. You can also link to social media sites like LinkedIn and Twitter, where potential clients can follow your work.
5. Stay Consistent
The success of your business as a freelancer depends on how consistent you are in terms of providing quality work in the given time frame. This is when networking, meeting people, and taking part in online groups comes into the picture, and it is important to do these things consistently if you want to succeed as a freelancer.
You need to be patient and persistent at the same time if you want to succeed as a freelancer. If you are getting started with your freelance job, then I would recommend that your hourly rate must not exceed 10USD. This may seem low, but it will help you build your portfolio of work and also enhance your client base for future jobs.
Now, let move to the next topic, "Best Websites for Freelancing."
Best Websites For Freelancing
There are many best freelance websites that connect freelancers with clients. All of these freelance websites are free to join.
Here is a list of such popular sites that you can use to find jobs:
1) Fiverr
Fiverr is the largest marketplace for freelancers, with over 7 million registered sellers from all around the world. Freelancers here can offer any service starting as low as $5, and clients can hire services starting from $5 as well.
Fiverr has 3.42 million active buyers. I Fiverr processed $699.3 million in gross merchandise value in 2020. Annual revenue for 2020 was $189.51 million. Freelancers on Fiverr offer services across more than 500 categories.
Fiverr charges a 20% commission on each order that goes through, so this platform is good for freelancers who intend to offer cheap services starting from $5.
2) Upwork
Upwork is another popular freelancing site that connects freelancers and clients from all around the world. It is one of the biggest names in online freelance jobs, with over 1 million registered freelancers as well as 4 million free or premium job listings posted by employers.
3) Freelancer
Freelancer.com is a popular marketplace for freelancers that has served over 10 million employers and freelancers from all around the world. Freelancers on this site can find jobs with specific skill sets as well as hourly rate requirements, while employers can post jobs and identify freelancers by skill set, experience level, location, and more. The site charges a 20% commission on each completed project.
4) PeoplePerHour
PeoplePerHour is a well-known freelance website that connects freelancers with clients from all around the world. The site has over 600,000 active members, including employers and freelancers, so there are plenty of jobs for you to find here. PeoplePerHour charges a 20% commission on each project that goes through.
Some Tips for Freelancing Success
Here are a few tips on how to make a good impression as a freelancer:
1) Be Confident
2) Charge Reasonable Rates
3) Provide Quality Work on Time
4) Improve Your Communication
5) Be Consistent
6) Respond Quickly to Requests from Your Clients
7) Network and Participate in Online Community Groups
8) Learn New Things Constantly and Keep Up with the Latest Trends of the Industry
9) Never give up
Wrapping Up:
Freelancing is a great way to make money, learn new skills and be your own boss. If you have the right passion for freelancing, then I am sure that success will not be far away from you.
FAQS
What are Freelancers?
Freelancers are people who work on various projects and earn money online with their skills and efforts online through freelance websites like Fiverr.com, Freelancer.com, Upwork, etc.
What is freelancing?
Freelancing is a practical way of earning money on your own terms. It provides an opportunity for individuals to work remotely for various companies and entrepreneurs, working as independent contractors.
How to get started with freelance jobs?
First of all, you have to register yourself at a freelancing website. This is usually free, and once you are registered, your profile will appear on the site, where employers can find it via keyword searches. You can also apply for projects directly through their websites or blog posts if they have any.
How to Start Freelancing?
You have to be skillful to start freelancing. After mastering the skill, you can register yourself as a freelancer on some popular freelance websites like Upwork.com, Freelancer.com, or Fiverr.com. On these websites, the interested client can contact you. And if you deliver the work on time and successfully, then more clients will find you.
Build your reputation and contacts with employers by completing their projects successfully in an efficient way and on time to get new clients regularly after that.
How to do Freelancing?
Freelancing is very easy. You can do freelancing with your skill of writing, photography, or designing and uploading on the internet. Whenever any project owner comes looking for a writer, photographer, or designer, they look for such projects from these freelancers who have uploaded their work online and have a good reputation among employers.
Is Freelancing Legal?
Yes, freelancing is legal.
I hope you enjoyed the article. Please share it with others. Because your one share motivates us to provide better content next time. By the way Thank U So much for reading my article.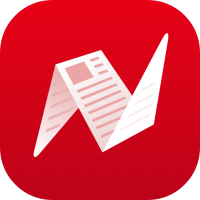 This is original content from NewsBreak's Creator Program. Join today to publish and share your own content.