Add this liquid gold and create your own magical potion
Seriously, can I just take a bath in this stuff? I love CBD oil and I mean honestly, it basically cures almost anything right? I even put it on my husband's sunburn and it basically disappears overnight (not even kidding).
Everyone seems to know someone who talks about the benefits of CBD. In media reviews, words like "miraculous" emerge regularly. Many people report benefits in their sleep, anxiety, digestion, and a range of aches and pains.
CBD oil is sweeping the holistic industry by storm, thanks to its rising popularity. And it makes sense: CBD offers several health advantages, including the reduction of anxiety and discomfort, as well as the alleviation of symptoms associated with chronic diseases.
There are several methods to consume CBD for health purposes, including oils, sweets, capsules, dog and cat treats, and topical treatments. CBD tea, on the other hand, has sprung into the market in the United States, quickly becoming the most popular method of consuming CBD.
CBD Tea's Origins
There was cannabis before there was CBD oil. Cannabis has been utilized to treat medicinal problems in China since 2737 B.C. It was used to cure malaria, memory difficulties, gout, and a variety of other ailments.
Cannabis was incorporated in teas in the same way as CBD is now. The sole distinction is that cannabis is hallucinogenic, whereas CBD is not. Historically, cannabis-infused teas were popular all throughout the world. This old method was popular among Asian and Indian cultures and is still being used today.
In the United States, many states have legalized cannabis for both recreational and medical purposes.
Many people equate CBD to cannabis, although the two have quite distinct impacts on the mind and body. CBD is a newer substance that is now readily available to individuals all over the world.
For many years, restrictions prohibited the legalization and usage of CBD. As a result, there hasn't been a lot of studies done on the drug. What research has been done so far supports CBD and shows a plethora of health advantages.
The Advantages of Drinking CBD Tea
Reducer of Pain and Inflammation
CBD can help with chronic illnesses, migraines, joint pain, and everything in between. When you're coping with health concerns that interfere with your everyday life, it might feel like nothing is going right.
Reduces Stress and Anxiety
While CBD cannot physically eliminate stresses in your life, evidence indicates that it can help with stress and anxiety. In a CBD research done by OnePoll in 2020, 2,000 Americans were watched. 40% said they currently use CBD on a regular basis, while 28% said they only use it sometimes.
One-quarter of those who used CBD on a regular basis felt it had stress-relieving effects. Another 22% of the same sample claimed to have anti-anxiety qualities. This is a significant discovery in the field of holistic health and healing.
Because of its anti-inflammatory, anti-anxiety, and analgesic qualities, it has a soothing impact on the body and mind.
Relieves Depression
Many people in the United States suffer from depression. CBD, in addition to eating well, exercising, and consulting with a mental health expert, is an excellent method to alleviate depression. CBD has been shown to decrease stress and depression in research conducted by The University of Washington.
Improves Sleep Quality
With CBD's soothing properties, it's no surprise that it aids in the treatment of insomnia and sleep disorders! When you don't get enough sleep, it might worsen other problems in your life, making it harder to operate. As a result, tension, worry, and other health concerns may arise. CBD usage can help to minimize these factors.
CBD tea promotes a state of calm and relaxation, helping you to fall asleep and have a good night's sleep.
Making CBD Tea is Simple — Here's How
Many tea companies are offering CBD products, which means it's getting simpler to obtain. However, if you want to keep things easy, just mix a few drops of CBD oil into your favorite tea.
The sort of CBD you can obtain is determined by where you reside and the origin of the cannabinoid. CBD derived from hemp is easy to get because it is federally permitted. However, if it is derived from the cannabis plant (which is legally illegal), certain states may place restrictions on it.
Simply add a couple of drops of CBD oil after adding your tea of choice. If you've never used CBD oil before, it's recommended to begin with a lower dosage. A decent rule of thumb is to start with one to five milligrams. See how you react to it, and then go from there.
CBD oil, like any other oil, does not mix well with water. To get the CBD oil to combine effectively with your tea, add anything with fat content (such as coconut milk or regular milk).
My Absolute Faves
Tea with CBD and Ginger
Ginger tea is the way to go if you want to get the most out of your CBD tea combo. Ginger aids digestion and relieves stomach discomfort and cramps. CBD and ginger work well together due to their anti-inflammatory effects, which are similar to those of green tea. For additional taste, add cinnamon, a sprinkle of allspice, and your favorite milk.
Tea with CBD and Chamomile
My tried and true! Chamomile tea is one of the greatest teas for unwinding and relaxation. I take a cup of my favorite chamomile tea and add whole milk, CBD oil, and a touch of honey. (insert chef's kiss here.)
This tea is well-known for promoting sleep, lowering tension, and alleviating pain. Adding CBD oil can only improve this tea.
Green Tea and CBD
Do you think of green tea when you think of healing? Green tea has been used for centuries to improve brain function, relieve pain, and control blood pressure. With CBD's anti-inflammatory properties, these two are a great combination.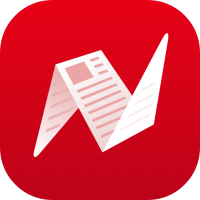 This is original content from NewsBreak's Creator Program. Join today to publish and share your own content.