Traveling To New York Covid Edition
First and for most, if you are planning your first trip to the Big Apple I do not recommend going now. While it is my favorite place to visit I firmly believe you need the city to be open to experience the full city life.
Now lets get to it!
My family and I recently took the dare and decided to go to our favorite city. While I am sure some will disagree with our decision, let me tell you not only why it was a good idea but how we kept it -almost- Covid free.
The reason I mentioned in the beginning that this is not the time to travel to New York besides the obvious travel bands for some states, is this was our sixth time in five years going to the city. We have done all of the tourist attractions and now we go simply for the love of the city. I am sure you are wondering what exactly what we could possibly do to stay out of Covid way, let me tell you!
Depending on how you travel this can be one you check off. Unfortunately for us we live in Florida and after making that eighteen hour drive once we learned real quick that we would never do that again. We decided to fly with Jett Blue for a few reasons. Their Covid safety protocols were thorough, the prices were right and they had the right times to make the vacation last the longest we could. To learn more about traveling to NYC make sure to keep an eye out for my "Traveling to NYC with kids via plane or car".
Because we chose the plane we did have to make sure we allowed the staff to sanitize the plane and we did our own. Having kids can sometimes be hard when you want them to keep hands to themselves and for that reason we all had our own sanitizer wipes and cleaned the area before settling in. When it comes to the airport the less time you spend there the better your off.
At last you made it to the city! The most important part of our entire trip was our walking shoes. That's right, I said walking shoes. The less time you spend in a taxi, train, or Uber the less likely you are to come across Covid. Plus the entire point to our trip was to explore the city as if it was one of our own and there is no better way to get to know the city then to be in the city. I am sure you are thinking this can't be done, but let me reassure you that if I can make it walking up to five miles a day with all of my family you can too. While we're on the topic of walking I do recommend that if you are traveling with one under the age of 5 a stroller should be used. You can pick up even a one time umbrella stroller for $20 just for your trip to not have to worry about traveling with it.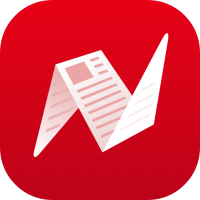 What to look for when walking-
Lower Manhattan
Street art! This is my new favorite obsession. Honestly I never knew there could be so much culture on what one would turn away from. Do yourself a favor embrace the beauty that is within the walls. If your are looking for a beautiful spot I recommend heading down to the World Trade Center. They are currently constructing some sort of art theater or art school, I can't quite remember but there is almost an entire block on buildings that have the most beautiful piece I have seen. Not only are they unique and bring the sorrow of that district peace and comfort but in a way it unites us as Americans together. There is something for everyone and the artist truly did an amazing job.
While you are in the Financial District as known as Downtown or Lower Manhattan take a stroll past the once was twin towers. There you still find the "Reflecting Absence" waterfalls witch remember those that we were lost on September 11th. There is no cost and it is open to the public during day light so be sure to check the times are it make vary from sun up to sun down.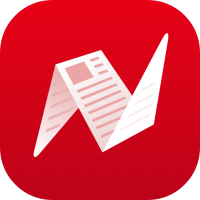 Central Park
If you are worried it will be over crowded I am here to tell you it is not. Granted we did visit Christmas so the weather is cold and most could be spending time somewhere else. But this is our third Christmas there and I would say the population is probably around 40% less minus the playgrounds. Some of them we actually had to ourselves which is unheard of for a New York City playground. Of course there you will want to take all safety precautions but just know that if you are up for it one of our favorite past times are to explore Central Park. Throughout the entire park they have landmarks for the native foliage landmarks and you can find some interesting facts.
Time Square
This can be tempting spot. It's best to stick to the streets and street carts. While you will want to go inside places just remember that's where everyone goes and honestly you can see more just looking around then actually going in.
Little Italy and China Town
My second favorite part of New York and it just happens to be the most Covid accommodating part of NYC when it comes to restaurants. Besides strolling down Mayberry Street just to say you did it is so full of culture that its as if you are somewhere else. So as tempting as it may to go inside just remember there is a store near that has most of what you may want outside. You can also find a variety of outdoor seating to enjoy a delicious meal while adhering to Covid rules.
That's its for now. I hope you can find something to maybe even explore in your own town if not New York.