I love crafts and I love crafting on a a budget! There are so many times that I want to drive right into a project but by the time I pick up the supplies I've spend triple what I could have just purchased at the store. Instead of wasting your ice put together a few of my favorite Valentine's crafts that are perfect for anyone in your house in a dollar store budget.
Heart Garland
Everyone loves a fun garland to add to their home. Rather it's top dollar or top notch dollar store craft you can't go wrong with this one. For this easy heart garland you will need three supplies. Scissors to cut the string, Dollar Tree felt hearts and the Dollar Tree Premium Home Raphia string of your choice. When I was there they had about six different colors that would be perfect it just depends on your preference. Depending on where you want to put your garland will depend on how long you will need to cut your string. When you are ready start by stringing the string through the felt hearts through the holes making sure to do the same holes on each side of the heart. For this I did different holes just so that it would make them look different to be fun. I did a standard double window which I'm guessing is about six feet wide and used 5 hearts. You can use less or more all depending on what you think looks good. That's is! Ties loop knots on the ends to be able to hang and place your garland in your home. That quick and easy project will probably be the best $2 spent!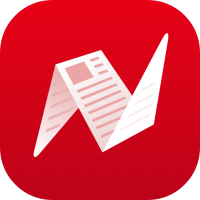 Heart Wall Art
This one was a little more tricky because I had to get the hearts go look correctly but overall I love how simple and fun these can be for all ages.
For these I used two different types of felt heart stickers and a tacky sticker paper and glitter. Over all price $10
To make the glitter heart you will need to place the tacky sticker paper in the shape of a heart. To get the heart curves the same you can cut two sheets at one time. Once you have your sheets down sprinkle glitter over the tacky paper and shake around. I have a craft tray that I use but a large plate or baking pan will help to keep the glitter from making a large mess.
To make the diamond heart shaped felt hearts you will want to lay them down first before placing them on to find that works. If you skip that step you'll fine yourself changing it quite a bit do to not having a center to cover any flaws.
For the last heart you will need only one package of assorted felt hearts stickers. I started with one on the top and one on the bottom so that I knew where I wanted to start and end. I worked my way up from the bottom placing random hearts down and making sure to add a white on top of the red and pink to show the contrast more. That's it!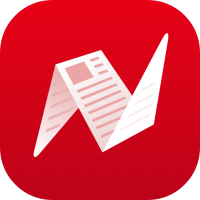 Gift bag/ small tote
These were the girls favorites and with a total cost of $6 its perfect fo us! With this you also don't need all of the colors of the glitter glue. I have just been looking for them so I was happy to find them at such a good price.
Warning, these need at least 24 hours to dry or outside in the sun with heat. While it's not cold cold in Florida making these last night and staying the in gloomy 70 degree house has not helped it dry the way I like.
Depending on your child's age you may want to put their name on before you give them the craft bag to dry. Once it is dried for the smaller kids I let my tiny squeeze away. While it wasn't anything special, it was special for our house! My six year old was a little more creative and added shapes and other felt stickers to add to her bag. Another fun idea would be to put "happy Valentine's Day" or "Be Mine" to put a small gift in for a loved one or even a teacher. With the prices at such a good deal you could even make it for the class. All depends on what you want to stuff inside.
Heart Wreath
Here is another fun and $2 craft to add to any room! For this you will need to find the heart shape wired floral wreath and yarn of your choice. When choosing the yarn my favorite part has to be the fun textures that the dollar tree carries. Because of this you can make each wreath one of its own. To make the wreath you will want to cut off pieces so that they won't all get stuck together when wrapping. Depending on how much yarn you get you may not be able to double it but if you get a textured string you can get lucky enough with pushing them tightly and only double on the curves, top V and bottom point. For this one you really have to do what looks right and feels right for your taste. When I was done with each part I simply tied it around and tucked it under. If you are worried about parts poking out you can add a little hot glue to keep it tucked in. I made sure to keep some off to the side so that I would have enough to make a loop to hang from. When done you can add to any wall or door to bring the love around your house more.
That's it for now! Keep an eye out for a few other of my favorite Dollar Tree crafts I have coming up. If there is on thing for sure it's that I love to craft on a budget!