Lemon Themed 1st Tooth Party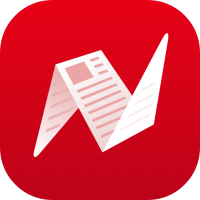 There are so many events that happen in the first year of Baby's life. The most magical time that Baby grows in a blink of an eye. These 12 months are full of valuable memories, and every single day is a reason to celebrate, which you'll cherish for a lifelong.
In the first year, Babies have many achievements. Babbling, talking, walking, and one of the most challenging ones is teething. There can be a bit of pain for every baby when their teeth start breaking through the gum. Teething may be very painful for your Baby; It isn't easy to see your loved one is going through this phase. But it's an exciting sign your child will soon be ready for solid foods. And a first tooth can still be a reason for celebration. And many cultures have had traditions associated with this event.
When life gives you a lemon, throw a lemonade party.
Have you ever thought of throwing a lemon theme party? Well, If I could do it, anyone can do it!
Let me tell you all about it, I was so excited about my baby girl first tooth, and I decided to throw a big party to celebrate this significant milestone. Still, since I didn't have any help around me, it was overwhelming to plan everything by myself, but I believed in myself and didn't fail.
It is ubiquitous in many cultures to have a big celebration when a baby's first tooth breaks through the gums. This celebration is a cultural tradition, and the mother should prepare a wheat dish at the sign of the baby's first tooth. Parents invite relatives and friends to participate in the celebration.
Baby girl had her first tooth when she was eight months, and I wanted to do something special for her. I managed to plan a lemon theme party in a couple of weeks. I got inspired by the cutest party ideas on Pinterest. I designed all the details and purchased all the necessary items weeks before. I'll give you guys some ideas about what we did for the theme, decoration, cookies, etc., plus some juicy lemon pictures.
My Graceful Lemonade bar
A mini size Lemonade Bar would be the ideal addition for any events and parties. Since our family loves citrusy fruits, I thought it would be fun to create a lemonade bar for my guest. And with all honesty, This lemonade bar was so easy to pull together.
For the lemonade bar, These are the supplies you will need :
Lemonade
lemons
Cut up fruit (berries, peaches for various flavors)
lemonade pitcher
mason jars
straws
What did I serve for food:
Party was held from 12:00 pm to 5:00 pm, and I was supposed to serve lunch. The tooth party's signature dish is Ashe-Jo, a thick soup made of barley, lentils, chickpeas, and beans. The other ingredients in this soup are parsley, cilantro, and leeks. Some people add some meat to the stew, but you can cook it in a vegetarian style without any added meat. You can add crispy onions as a decoration for a crisper taste of Ash. The other dish that I served was gheimeh, a Persian stew consisting of split peas, red meat, tomato paste, onion, and dried lime. The stew garnished with saffron and turmeric flavored and served with rice.
Mediterranean food appears from all of the countries that surround the Mediterranean Sea. Moreover, this food is much more than just-food. It's a massive part of a culture.
How to create a charcuterie board?
I had a quick trip to Trader Joe's for the cheeseboard, and I got everything there for my simple charcuterie board. Their nut & dried fruit are an excellent choice for this purpose, plus they have such a great variety of cheeses & crackers.
What is a charcuterie board?
Charcuterie is the preparation of different finger foods on aboard. Plus, it is the yummiest part of the party! The best charcuterie board has a combination of flavors from sweet to savory and spicy or sour. It's better to Keeping the ingredients distinct, so everyone has something to eat. The wonderful thing about serving charcuterie at your party is that there are no rules and the possibilities are endless. You can keep it very simple or dress it up and make it fancy with various slices of bread and crackers, olives, and cheese. Your guests will love the delicious variety of cheeses, meats, and snacks on this simple board.
It would help if you had a large wooden board to hold all your yummy & elegant goodies. I have this round wooden board from Tjmaxx that I use for all of my charcuterie plates, and the size and round shape works for me.
It would be best if you had these ingredients to create a lovely charcuterie board:
Soft Cheese: mozzarella or brie
Mild Cheese: Gouda
Firm Cheese: Cheddar
various meats/deli
dried fruits
dark chocolate
nuts: cashew, pistachio, walnut
crackers
Olives
Veggies
Hummus
mini candle for decoration
Is it a party without cookies?
Don't you love cookies? Aren't they the best part of every event? I loved them. My favorite part of the entire party was these yummy cookies. I asked for the lemon theme cookies, and I suggested some lemon inspiration theme photos that I found on Pinterest, and as you can see, the baker created fabulous cookies. They were cute and delicious and exactly how I envisioned them.
I want to give you some instructions on how to prepare a fabulous party.
By using a party planning checklist, you can make sure everything goes smoothly. Even if you don't know how to host a party and how to do the party planning, you can throw a memorable party and celebrate. Parties are about to bring people together. Always keep in mind that you want to create joy for yourself and everyone.
How to throw a lemon themed party :
Three weeks prior :
Order cake and any other treats such as cookies, cake pops, etc. for the party
Two weeks prior :
Purchase balloons, decoration, and serving ware
purchase all the necessary lemonade bar items such as a lemonade pitcher
one week prior :
purchase all grocery items for food preparation
Day of :
Create lemon balloons garland and decorate the table
arrange flowers
Pour lemonade into lemonade pitcher & garnish lemonade bar with fresh lemon
Layout your cake 30 minutes before the party