The Dallas Mavericks have signed free agent former Knicks Point Guard Frank Ntilikina on Thursday. The New York Knicks had previously declined to extend the PG a qualifying offer. This is not the first we are hearing of this news as NBA Insider Marc Stein tweeted out on Tuesday that Dallas was the most likely landing place for the guard. Frank Ntilikina averaged 5.5 points and 2.7 assists while he was with the Knicks.
Frank Ntilikina was the number eight pick in the 2017 NBA Draft, but could not live up to the expectations of a long-term point guard with the New York Knicks for the last four years. Dallas is going to be a great landing location for Ntilikina as he will have the opportunity to blossom with another NBA team and show he belongs in the league with a smaller role.
Ntilikina is rejoining a few familiar faces and former teammates. Guard Tim Hardaway Jr. who was drafted by the New York Knicks in 2013. He had two stints with the Knicks 2013-2015 and 2017-2019. Dallas acquired Tim Hardaway Jr. in 2019 with Kristaps Porzingis as well as guards Courtney Lee and Trey Burke, in exchange for guard Dennis Smith Jr., center DeAndre Jordan, guard and forward Wesley Matthews and two future first-round draft picks. Porzingis was drafted in 2015 to the Knicks as well. We know the style of play he had with the Knicks, he was a key player for them. Now that he is back with former teammates will we see the old Porzingis? Dallas needs him to help influence the team and up his on court skills. Not only is he a rim protector he is a secondary scorer.
Signing Ntilikina gives the Mavericks a full 20-man roster with training camp set to begin on September 28th. Dallas will have to cut their roster down to 15 players, plus two two-way contracts before the start of the regular season. But, if Ntilikina received a guaranteed deal from the Mavericks this would make 16 heading into camp meaning one has to go.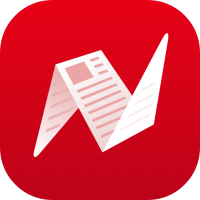 This is original content from NewsBreak's Creator Program. Join today to publish and share your own content.