Monkey Business/Adobe Stock
Animal attacks are always a scary experience, whether the animal is a dog, shark, alligator, or something else entirely. However, it's even scarier when you don't know what attacked you. Unfortunately, a Florida teen boy was recently attacked by a marine animal that still remains a mystery.
This article covers what we know about the Florida teenager's story, including his road to recovery after being airlifted to the hospital.
A Day of Lobstering Gone Wrong

On August 7th, the unidentified Florida teenager, a 15 year-old-boy, was lobstering with his family off the coast of Key West. It was early in the morning, and he was standing in shallow water. According to Officer Bobby Dube, a Florida Fish and Wildlife Commission spokesman, the attack happened quickly and without warning.
"He didn't see anything. The water was murky. Then it was bloody."
The boy and his family were unable to identify the animal that attacked him as the water was cloudy.
The teenager's legs were attacked, and his family pulled him ashore and called 9-1-1. The emergency call was at about 7:31 a.m. Originally, the attack was reported as a "possible shark bite," but authorities have been unable to confirm if, in fact, it was a shark attack. The family and boy didn't see the animal at all.
The teenager was airlifted to a Florida hospital, the Jackson South Medical Center.
Stable Condition
On Saturday night, it was reported that the teenager's condition had stabilized. He had three bites in total: his left calf, left ankle, and right upper thigh. Although his physical condition is stable, the teenager, his family, and even medical professionals are all baffled. No one can confirm what exactly bit him.
What bit the Florida teenager?
Although there are no confirmations (and probably won't be), Officer Bobby Dube from the Florida Fish and Wildlife Commission commented on some animal culprits' possibilities.
"It could have been a barracuda or a shark. I don't know. It's unconfirmed."
Of course, it could have been something entirely different. Unfortunately, the investigation is not ongoing. The Florida Fish and Wildlife Commission does not investigate shark attacks, though they do investigate alligator attacks.
Shark attacks are uncommon, although Florida alone does have 48% of the United States unprovoked shark attacks. Most unprovoked shark attacks are not fatal. While it could have been an alligator, they have simply marked this case as an unidentified animal attack since they cannot confirm it.
So, shark, barracuda, alligator, or something else? Readers, what do you think attacked this Florida teenager? Do you think the Florida Fish and Wildlife Commission should have looked into what attacked him further?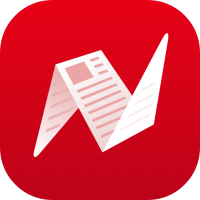 This is original content from NewsBreak's Creator Program. Join today to publish and share your own content.