Olesia Bilkei/Adobe Stock
Unless you've been living under a rock, you already know that the Delta Variant is the biggest, most concerning COVID variant at this time. However, as the numbers in Florida climb and cases worsen, a lot of kids are testing positive with the variant. So, what does this mean for our kids?
This article covers what you should know about the Delta Variant and how it affects children, along with Florida-specific data about infection rates in kids.
Florida Cases for Kids Are Rising
It's already known that one of the reasons the Delta Variant is so dangerous and such a cause for concern is that it is more contagious than previous variants. Delta is up to 50% more contagious than the original variant.
What does this mean for kids? Well, we already know that kids are not the most hygienic by nature. Although we can tell them to hand sanitize, wash up, and not touch their face, it is not uncommon for that advice to be ignored. As the number of positive COVID tests increases, the number of kids infected has dramatically increased as well.
The Florida Department of Health reported 27,454 new COVID cases in kids (up to age 19) in the last week alone. As Rose Wong points out in her tweet, that's an average of almost 4,000 cases a day. That's a lot!
Unfortunately, kids are still the least vaccinated age group in Florida. However, they are making progress! There's been a 10% increase in kids getting the vaccine over the past month. Although this is definitely a really good sign, is it enough? Is it too little too late?
Pediatric Hospitals Are Strained, Kids Are Sicker
Since the beginning of the pandemic, hospitals have had periods where they are strained. Right now, pediatric hospitals are experiencing more patients than normal as kids come in sick with COVID. The most concerning thing, according to Dr. Ronald Ford, chief medical officer for Joe DiMaggio Children's Hospital, is that kids are presenting more symptoms with Delta.
Dr. Ford stated that whereas with the first wave of the pandemic, kids may have tested positive but weren't sick, with the Delta wave, they are more symptomatic and require medical care.
"In our previous iteration of the pandemic, it was more they're positive but they're not sick or minimally sick. This is different. ... There's a much higher percentage of pediatric patients becoming infected and symptomatic."
Florida School Concerns
So, kids are getting more symptoms from Delta, plus the Delta strain spreads more readily. What does this mean for schools reopening this upcoming week in Florida?
As you may already know, Florida Governor DeSantis signed an executive order that banned masks from being mandatory in schools. Couple that with the fact that kids are going to be jam-packed into classrooms, buses, and cafeterias; it's a recipe for disaster or at least more opportunity for this variant to spread.
Of course, schools and counties assure Florida residents that they will still do their best to social distance the kids, but the fact of the matter is that there's only so much space, and there's a lot of kids in attendance.
Mary Jo Trepka, an epidemiologist and professor at Florida International University, is especially concerned about the back-to-school season and its impact on both kids' health and general public health.
"It's very unfortunate. These kids don't even get to make the decisions that are impacting their health."
She advises parents to send kids to school with masks even though they are not mandatory.
How can kids stay safe and well?
Dr. Ford has a few suggestions on how to keep kids safe during the back-to-school season. In addition to getting the vaccine for all eligible children, he also recommends talking openly with them about COVID-19 and safety precautions.
Some recommendations are:
Vaccinate
Clear communication
Stay home when sick
Masks
Good hygiene
Social distancing
Dr. Ford specifically stated,
"It's nothing we haven't talked about before — masking, social distancing, hand hygiene, making good choices and staying home when you're sick."
Readers, what do you think? If you have children, will you be sending them to school with masks even though they are not mandatory? Are you concerned about the Delta variant and your child's safety?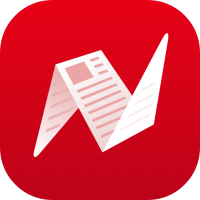 This is original content from NewsBreak's Creator Program. Join today to publish and share your own content.